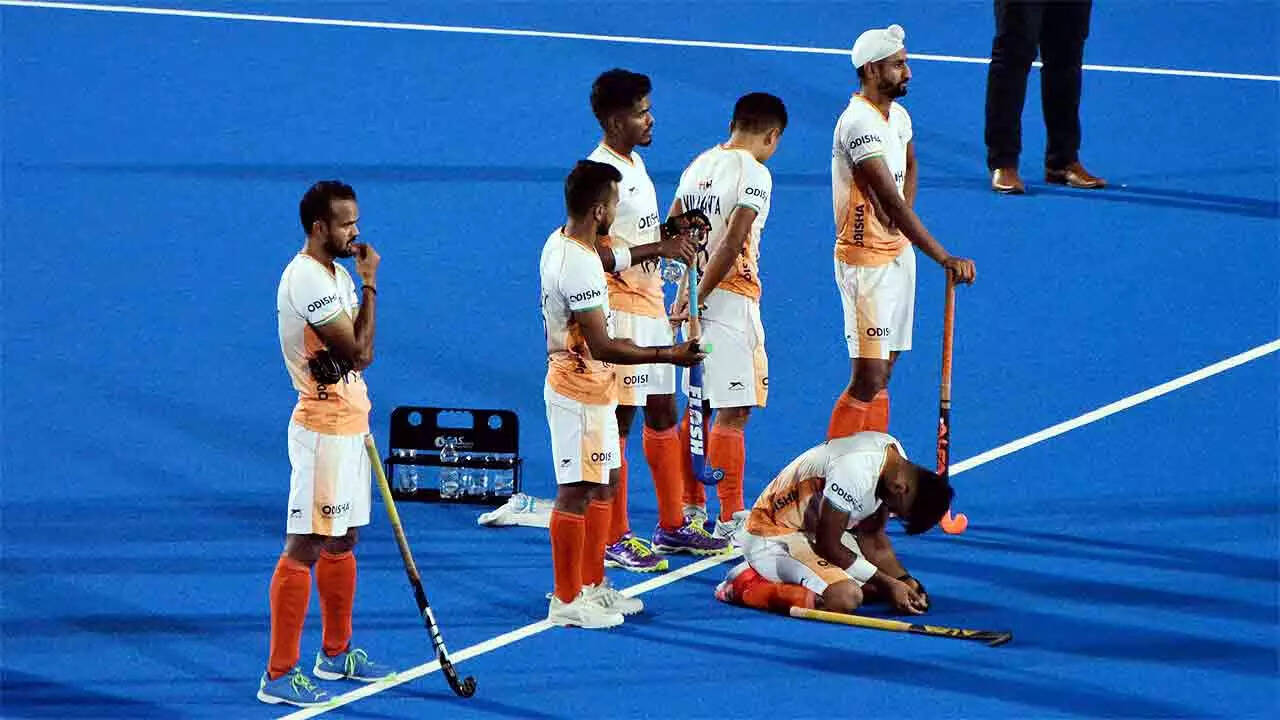 BHUBANESWAR: 'Living out of a suitcase' is how Indian hockey probables would best describe their lives, especially since April last year. They have spent about 150 days in camps at SAI, South Centre or here, and another 120 odd days travelling and competing.
Most don't see their families for months together, and there has been no time for friends or social events. This all-work and little else schedule does impact players, admitted Olympian SV Sunil, but he insisted that it is the price — a heavy one — of being part of the national team.
"It is mentally exhausting to spend months in camps," Sunil said. "You miss out on a lot of things in life, like quality time with family, a social life, family functions. Many of us planned our weddings around breaks, which meant we got married and headed back to camp."
High performance psychologist Sanjana Kiran, who works with Olympic athletes from across the world, said one repercussion is the biopsychosocial impact.
"Lengthy camps have a biopsychosocial impact on players," Sanjana said. "Biologically, it takes a toll leading to brain fatigue. It affects long-term memory. Psychologically there is burnout, motivational and mental fatigue. Also, there is a fear factor that if they ask for a break then they lose their place in the team. Being away from their families or lack of social interaction impacts them."
The duration of camps hasn't gone unnoticed by the brass. Hockey India president and former skipper Dilip Tirkey said, "We will talk to the players and work something out if they think lengthy camps are a problem."
Education, structured finances
There is also the question of financial security. The Indian players do not have a central contract which assures them of a fixed sum or an education programme.
While there is a financial windfall when they win a medal in a major tournament, the Olympics for example, the rewards are few. Contrast this with players from European powerhouses like Belgium, Netherlands, or Germany. They are either semi-professionals or are professional players who ply their wares in European leagues.
New Zealand goalkeeper Leon Hayward and his Australian counterpart Andrew Charter are ideal examples. One is a chartered account and the other a mechanical engineer. Many of the players in Chile and Wales are qualified professionals who take career breaks to participate in tournaments like the World Cup.
However, Indian players are guilty of failing to make use of the available facilities. The SAI, South Centre is housed within the Bangalore University campus, but none have utilised their stay for any academic progress. Their only sustenance is jobs secured under the sports quota. With little in terms of ambition for their life after hockey, they tend to stretch their careers.