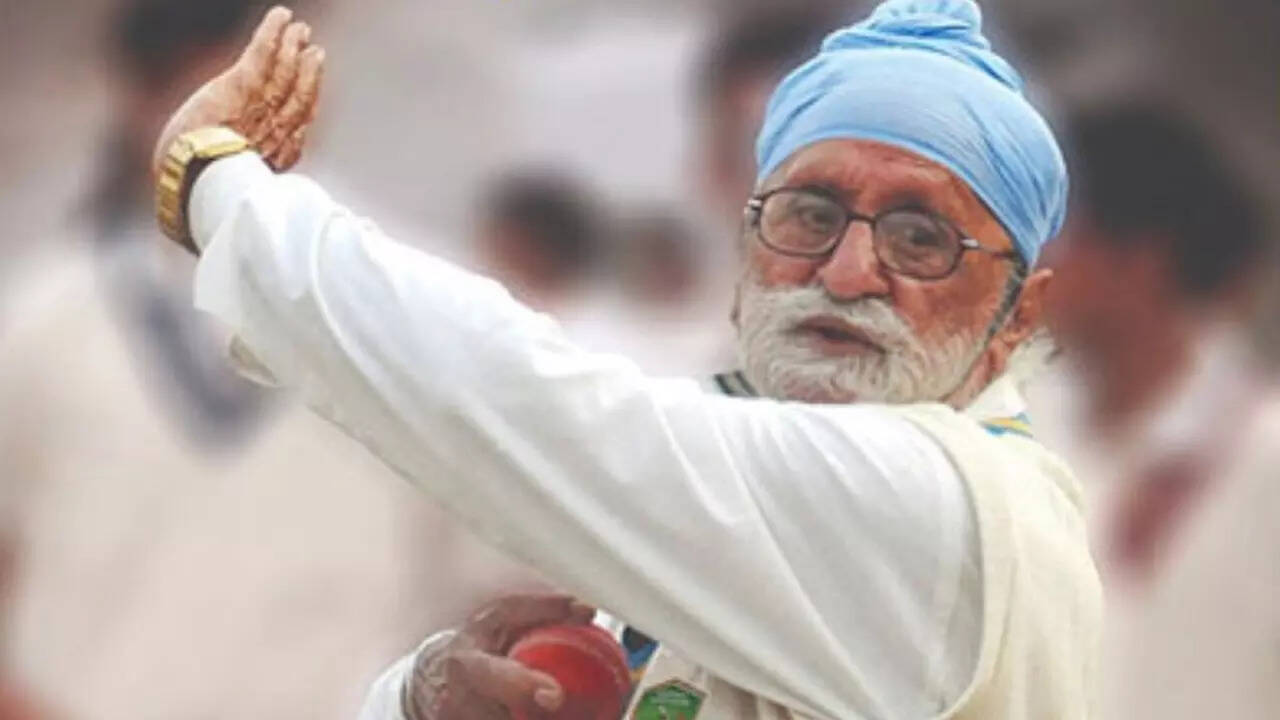 NEW DELHI: Padma Shri awardee Gurcharan Singh has said many coaches taking credit for the success of athletes only because they trained at their academies is a wrong practice.
The 87-year-old veteran cricket coach, who has produced more than a dozen internationally-acclaimed players including Kirti Azad, Ajay Jadeja and Maninder Singh among others, added that Sunil Gavaskar,
Sachin Tendulkar
,
Virat Kohli
and
Rohit Sharma
are "once in a generation" players.
The octogenarian was conferred the Padma Shri this year for his contribution to Indian cricket and became only the second cricket coach after Desh Prem Azad to have received the prestigious award.
"In cricket coaching, a coach needs to keep his fundamentals right. If athletes just attend the training and simple practice sessions, various coaches claim that the athlete is their product.
"It's (practice) completely wrong, even Kapil (Dev) had been attending my coaching camps in Bombay, I still don't claim he is my product, he is from Chandigarh and he is a product of DP Azad," said Gurcharan.
"Every coach has a different technique of coaching, the length of the bat is the same, the width of the bat is the same, but techniques of the coach is what differs," he added.
Congratulations to Sh K Shanathoiba Sharma (Manipur), Sh SRD Prasad (Kerala) and Sh Gurcharan Singh (Delhi) on bein… https://t.co/BXYrF18YWl

— Anurag Thakur (@ianuragthakur) 1674721615000
Gurcharan, who told PTI in an interview that for him "oxygen comes from the cricket pitch", added that players like Gavaskar, Tendulkar and Kohli will always remain the greatest cricketers India has produced, and newcomers can never overshadow their legacy.
"You can't produce Kohli, you can't produce Sunil Gavaskar or Sachin Tendulkar, you can't produce Rohit. These cricketers are legends and have left their legacy. New players are coming over time but they can't replace them. Players like them are always great and will remain great."
Gurcharan, whose other wards include Rahul Sanghvi and Murali Kartik, indicated the award had come as a surprise.
"At this age, I wasn't expecting this award, thus I am very thankful and honoured that at this age I was considered for the award."
However, he pointed out that his well-wishers felt he should have been awarded Padma Shri long back.
Gurcharan's cricketing journey had started under the guidance of Maharaja of Patiala, Yadavindra Singh. He represented Patiala and Eastern Punjab State Unions, Patiala, Railways and Southern Punjab during his playing days.
Before turning to coaching, he played about 37 first-class games. With enough expertise and experience under his belt, he eventually became one of the most successful coaches India has produced.
Gurcharan, who has seen the evolution of cricket in the country over the years, said, "cricket in the country has changed a lot" with new formats coming in. "But the change is for the good," he added.