On the face of it, it is just another ILT20 game, Gulf Giants vs MI Emirates, but Friday night's contest at the
Dubai
International Stadium could be a first of its kind on a cricket field with many more to come in the future.
To understand the significance of the game, one just has to look at the owners of the teams –
Gautam Adani
and
Mukesh Ambani
. Never before on a cricket field has there been a game between the teams of two of the biggest corporations in the world, but one may get used to such contests, what with both business tycoons recently buying teams in the Women's Premier League (WPL).
Both Gulf Giants and MI Emirates are in good form with the former, captained by James Vince, leading the points table with nine points from six games (four wins, one loss and one no result). The MI Emirates team, led by
Kieron Pollard
meanwhile are in third place with three wins and two losses from six games.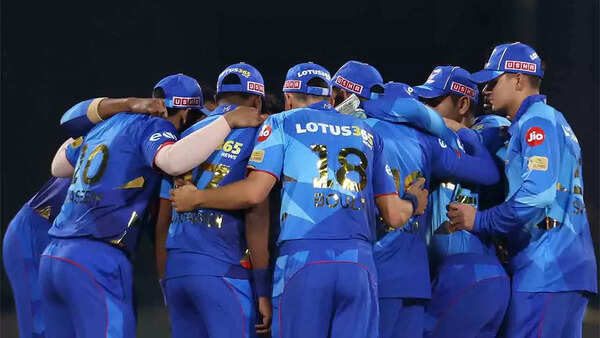 MI Emirates' players. (AFP Photo)
The weather has been inclement in Dubai for the last few days disrupting the tournament's schedule. The Giants' previous game, against Abu Dhabi Knight Riders, had to be called off because of rain on January 25.
"It's really unfortunate. We were really looking forward to this game. We wanted to get out there and play. We also wanted the two points. But these things are out of our control and we have to accept the situation. We will now focus on the game ahead of us. We aren't distracted by anything else at the moment. We have an important game on Friday. We hope the weather is good on Friday and that we can go out there and play some exciting cricket," Giants' coach Andy Flower said.
The return game between the two sides is scheduled for February 1 in Abu Dhabi.