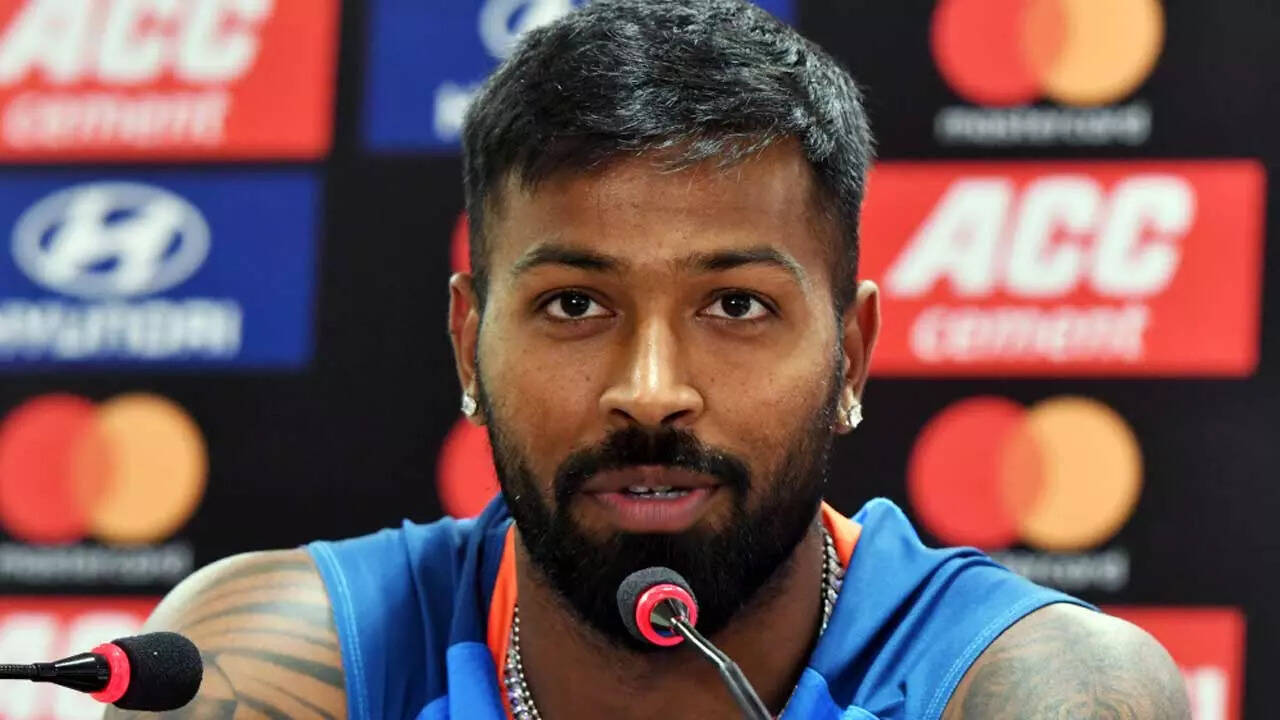 NEW DELHI: India skipper Hardik Pandya minced no words on Thursday as he made it clear that Prithvi Shaw, who has made a comeback to the national team, will have to wait and the in-form opener Shubman Gill will start the T20 series against New Zealand starting in Ranchi on Friday.
India won the ODI series 3-0 and it is being followed by three T20Is in Ranchi, Lucknow and Ahmedabad respectively.
Gill has smashed three hundreds including a double ton in his last four innings and considering his sensational run in ODIs, Hardik said his selection was a no-brainer.
"Shubman has done well and will start the series. The way he is batting and was already in the team," said Hardik ahead of the first T20I.
Ishan Kishan is expected to open alongside Gill.
Hardik bowled with the new ball in the T20Is against Sri Lanka before doing the same in the third ODI against New Zealand on Tuesday with Mohammed Shami and Mohammed Siraj being rested from the game.
Hardik said he likes bowling with the new ball.
"I have always enjoyed bowling with the new ball. For quite a number of years whenever I bowl in the nets, I pick the new ball. I am used to the old ball so I don't feel the need to practice with the old ball as much. It has helped in match situations.
"With our two main bowlers rested in the last game, I had to be ready. But (it) has never been about pressure, half of the time pressure is gone if you prepare well," said Hardik.
'We now talk more about life than game': Hardik on meeting Dhoni
Getting to play in Ranchi also has added benefits for the entire team including Hardik. The players got to meet MS Dhoni at the ground ahead of the game.
"Mahi bhai is here which is good as we get to meet him. We can get out of the hotel also (to meet him). Otherwise, the way we have played in the last one month, it has just been hotel to hotel.
"And when we meet we try to talk about life rather than the game. When we played together I learnt a lot from him. I have squeezed a lot out of him (knowledge)… there is not much left," said Hardik.
The skipper also said wicketkeeper Jitesh Sharma has been rewarded for his performances in the IPL and domestic cricket but did not commit whether he will be in the playing eleven.
"Our strategy will be seen on the ground. Jitesh has been rewarded for his performances. Unfortunately, Sanju Samson got injured and Jitesh got the opportunity.
"We will try to win obviously. New Zealand is a good team both in T20Is and ODIs. They always challenge you. We will have to be at their best to beat them," he added.
(With inputs from PTI)