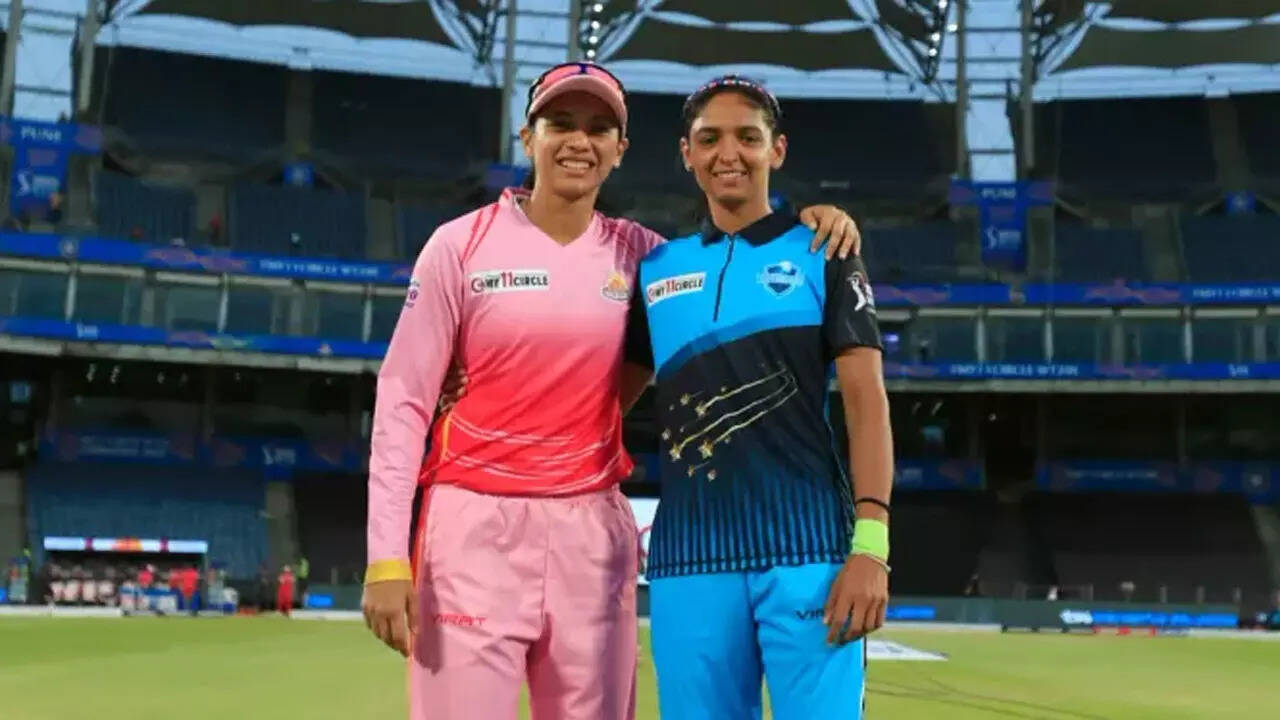 NEW DELHI: The five teams in the inaugural Women's Premier League have been sold for a combined value of a whopping Rs 4669.99 crore, the Board of Control for Cricket in India (
BCCI
) announced on Wednesday.
Adani Sportsline, the sports arm of
Adani Group
splurged Rs 1289 crore to buy the most expensive team of the Women's Premier League.
The group bought the Ahmedabad franchise while IPL team owners Mumbai Indians, Royal Challengers Bangalore and Delhi Capitals successful bid Rs 912.99 crore, Rs 901 crore and Rs 810 crore respectively for the other three franchises to enter the WPL.
The Lucknow franchise went to Capri Global Holdings for Rs 757 crore.
𝐁𝐂𝐂𝐈 𝐚𝐧𝐧𝐨𝐮𝐧𝐜𝐞𝐬 𝐭𝐡𝐞 𝐬𝐮𝐜𝐜𝐞𝐬𝐬𝐟𝐮𝐥 𝐛𝐢𝐝𝐝𝐞𝐫𝐬 𝐟𝐨𝐫 𝐖𝐨𝐦𝐞𝐧'𝐬 𝐏𝐫𝐞𝐦𝐢𝐞𝐫 𝐋𝐞𝐚𝐠𝐮𝐞.The combined bid valuation is INR 4669.99 CrA… https://t.co/epRwcnGiLe

— BCCI (@BCCI) 1674639518000
Earlier this month, the BCCI sold the media rights to Viacom18 for Rs 951 crore, getting a Rs 7.09 crore per match value for five years.
"Today is a historic day in cricket as the bidding for teams of inaugural #WPL broke the records of the inaugural Men's IPL in 2008! Congratulations to the winners as we garnered Rs.4669.99 Cr in total bid.
"This marks the beginning of a revolution in women's cricket and paves the way for a transformative journey ahead not only for our women cricketers but for the entire sports fraternity. The #WPL would bring necessary reforms in women's cricket and would ensure an all-encompassing ecosystem that benefits each and every stakeholder.
"The BCCI has named the league – Women's Premier League (WPL). Let the journey begin….," said BCCI secretary Jay Shah.
The eight franchisees in the men's IPL were sold for USD 723.59 million before the maiden edition in 2008.
The WPL player auction will take place next month with the first edition to be played in March.
The BCCI on Monday had cleared 17 technical bids for the closed door bidding that was held in a five star hotel here on Wednesday.
As many as seven IPL franchisees were in the race and the ones to miss out were Punjab Kings, Kolkata Knight Riders, Rajasthan Royals and Sunrisers Hyderabad.
Among the outsides, multinational sweets and snacks company Haldiram's too had submitted its bid on Monday. The BCCI had not set any base price for the sale of teams.
A total of 22 games will be played in the inaugural season with the top-ranked team in the league stage qualifying directly for the final. The second and third placed teams will battle out for a place in the title clash.
Each team will have a purse of Rs 12 crore at the players' auction next month and will need to buy a minimum of 15 players and maximum of 18. Up to five overseas players, including one from associate, will be allowed in the playing eleven.
"India's women cricketers have always made the nation proud in the global sporting arena – be it the World Cup, Asian Cup or the recent Commonwealth Games!
"This new Women's League will once again shine a global spotlight on the talent, power, and potential of our girls. I'm sure our Women's MI team will take the Mumbai Indians brand of fearless and entertaining cricket to a new level altogether," said Mumbai Indians owner Nita Ambani.
Mumbai Indians also have their presence in the ongoing ILT20 in UAE and SA20 in South Africa.
The Diageo-owned RCB franchise said it was patiently waiting to become part of women's cricket.
"At the core of Diageo, is the value of gender inclusivity that embraces diversity in the broadest possible sense and this enterprise champions us to welcome and celebrate women's cricket for who they are and the value they bring in the journey of this sport, Cricket.
"Therefore, it is a fitting asset in the right direction for Diageo India owned franchise.
"We held back all our investments in overseas teams to own a team that aligns with this philosophy and core value, and it gives us immense pleasure to have marked this accomplishment positively," said RCB chairman Prathmesh Mishra in a statement.
(With inputs from PTI)