NEW DELHI: England's dominant run in limited overs cricket in recent years is no secret. They are the defending ODI World champions as well as the defending World champions in the T20I format, after winning the last edition in Australia to become just the second team after the West Indies to win the T20 World Cup title twice.
England will now aim to defend their ODI World Cup title when they travel to India in October this year for the showpiece event.
Over the years, one standout player for the English team has been Joe Root. The former England Test captain has now set his sights on the upcoming tour to New Zealand starting February 16.
Root, who is playing for the Dubai Capitals in the DP World ILT20 league being played in the UAE, spoke to TimesofIndia.com in an exclusive interview and discussed the changes in his techniques, England's 2023
World Cup
plans, their splendid run in white-ball cricket, and much more…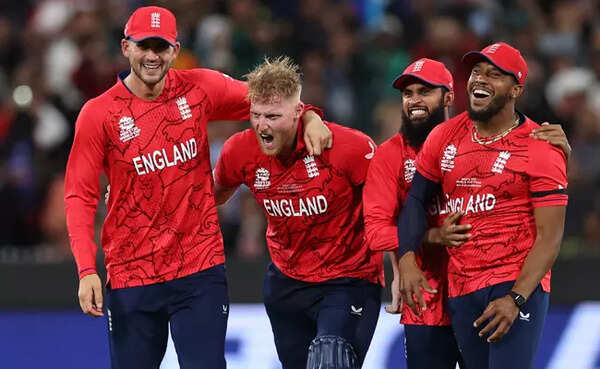 (Getty Images)
Excerpts…
England have seen a revolution of sorts in their white-ball cricket in the recent past. Your take on that…
Clarity and confidence are so important. You look at the white-ball teams. The amount of strength in depth that we have, the number of players we have. They come into the team and perform from the word go. A big reason for that is there is great competition. There is a huge amount of talent in the team and players are able to cover a lot of bases. In Test cricket, everyone goes out there and plays at the moment.
It is going to be a great opportunity for us next month. We're going to New Zealand. Hopefully, we can replicate what we've done so far in those conditions and grow and develop further as a team. We just have to keep looking to grow with confidence, keep evolving as a group and adding it all together, like we have done so far, and keep taking big steps forward as a team.
Would you say England will be under pressure as the defending champions in Indian conditions in the upcoming ODI World Cup…
There is always pressure around World Cups and big tournaments. That's a part and parcel of it. It doesn't matter whether you've won it all or not in the previous four years. It's about how you step up to the occasion. We are just making sure that we're ready, tick all the required boxes and deliver in those conditions. It's a big year for everyone.
One thing that we've probably got now that we didn't have four years ago, is a little bit more experience. There are still a lot of guys who have played in Indian conditions. It's great to have that experience. Guys who have played a lot of cricket in those conditions (in India) will be most important.
England don't want to overcomplicate things too much. All we are doing is trusting ourselves, growing in confidence, and making sure that we're as ready as we can be to peak at the right time and at those peak moments.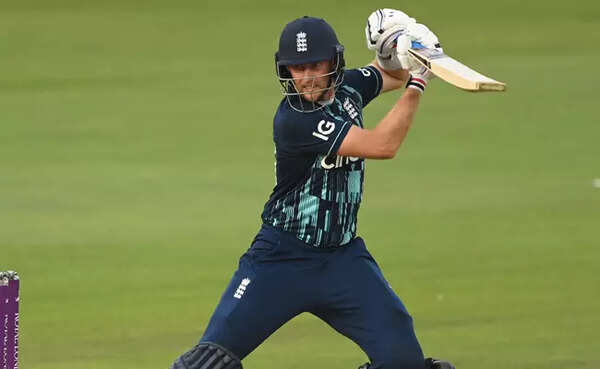 (Getty Images)
We have seen changes in your batting style. You have added some unorthodox shots to your repertoire. Is this because cricket is more fluid and demanding now?
You look at how I used to bat at the start of my career and you look at how it is now. It's changed quite drastically. You could probably say the same for a number of guys that have played for the last 10 years or so. If you watch the various techniques now from when I started, it would be different. It's the same with Steve Smith, same with Kane Williamson.
You've got to keep looking to evolve as a player. You can't stand still. The amount of technology and information that opposition teams have, individuals have and how you play if you stand still, they'll find a way to walk you out. You've got to try to stay ahead of the curve, you've got to be smart and you've got to keep adding to what you've got in terms of skills.
It's just about trying to keep looking to get better, keep looking to evolve, and keep learning from leading players around the world. You should not have an ego. Just constantly look to get better. Trust me, it serves you well.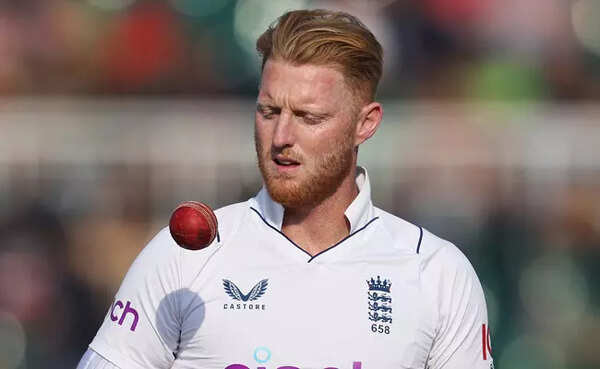 Ben Stokes (Getty Images)
Is Ben Stokes the world's best all-rounder?
Yes. I'm biased. But yes. One thing that Ben can do is he can win a game on his own. He can turn things with the ball. He needs just one spell to turn things upside down. The other thing is his captaincy. We've seen how good a leader he is. He is a brilliant leader – both as a captain and as a senior player. He leads from the front and his actions, on the field, are just amazing.
He'll do the hard yards. He bowls 10-over spells. He has put himself in the hotspot on the field in white-ball cricket. We've seen what he can do in pressure situations, especially with the bat. His Test innings in Headingley against Australia, or look at the World Cup finals, where he stood up in really big moments and delivered. For me, it's very hard to replicate.
You can look at numbers and you can look at stats, but it's the frequency with which he stands up when it really matters. And that's what sets him apart from everyone else. Yes, he is the best all-rounder in the world.