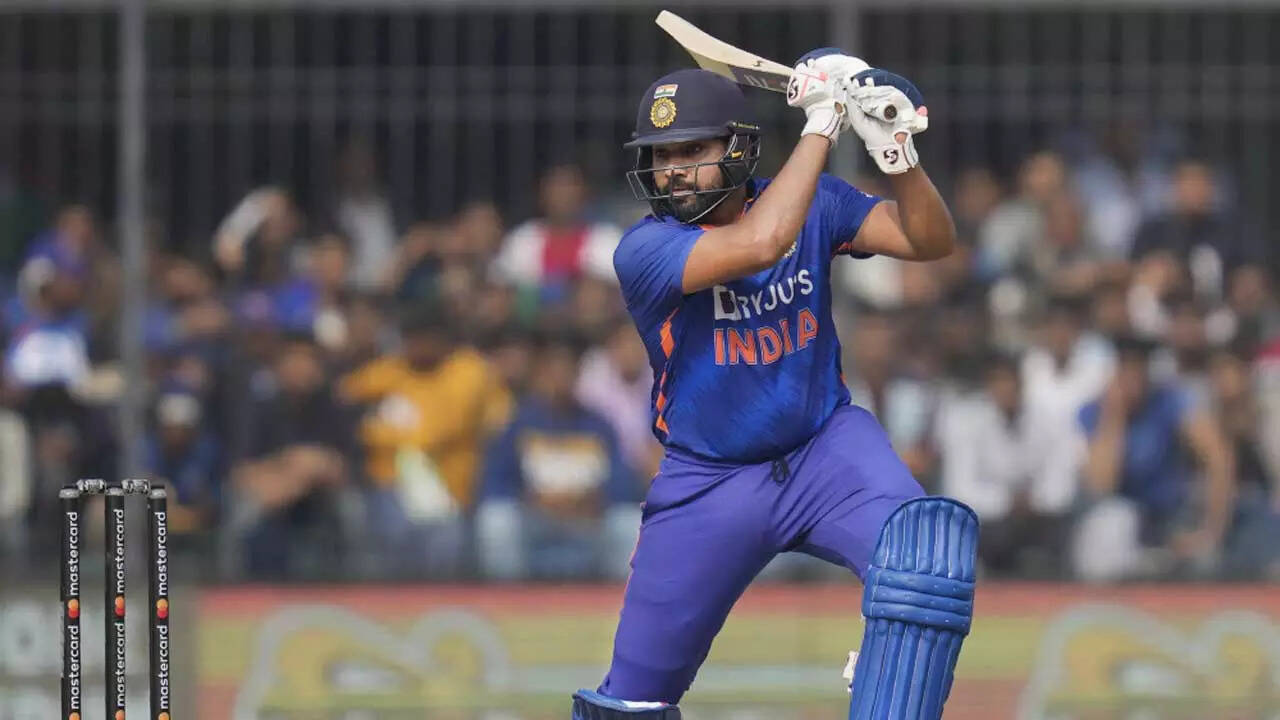 INDORE:
Rohit Sharma
wasn't too pleased with BCCI's official broadcaster Star Sports showing his 85-ball 101 in the third ODI against New Zealand at the Holkar Stadium on Tuesday was the Indian captain's first in this format in three years.
Replying to a question about the three-year gap between his 29th and 30th ODI century-his last ton in this format came in January 2020 against Australia, a visibly irritated Rohit said: "Regarding the first hundred in three years, I've played only 12 ODIs in three years, so three years sounds a lot.."
When the journalist told him that it wasn't a critical observation of him, Rohit shot back: "You guys should know what's happening. I know that it was shown on the broadcast, sometimes, you (the broadcasters) need to show the right things also. The last entire year, we didn't play ODI cricket, we focused on T20 cricket a lot. So, sometimes, people should keep things in mind…the broadcasters should show the right things."
When another reporter quizzed him again about there being talk that the 'Hit Man' has made a rousing 'comeback' with a century, Rohit fired again: "What sort of a comeback? I didn't get it. Oh, someone must've told you! See, of those last three years, for eight months (in 2020), everyone was home. Where were the matches? Last year, we played only T20 cricket. In T20 cricket these days, no one is batting better than Suryakumar Yadav. He has scored 2 hundreds (in T20Is), and I don't think anyone else has scored a century. Regarding Tests, I've played just 2 matches, against Sri Lanka (last year), while I was injured in between. So, you see all this before making your news."
Asked about whether injured pacer Jasprit Bumrah could return to the Indian team for the final two Tests against Australia, Rohit said that the team didn't want to rush him into a comeback, and wanted to give him sufficient time to recover from his back injury. "I'm hoping , not expecting that he plays the next 2 Tests (versus the Aussies). But again, we don't want to take a risk with him. You know that back injuries are always, always critical. We've got a lot of cricket coming up after that as well. So, we'll see. We've been in constant touch with the physios and doctors at NCA. We're constantly hearing from them," the India skipper said.