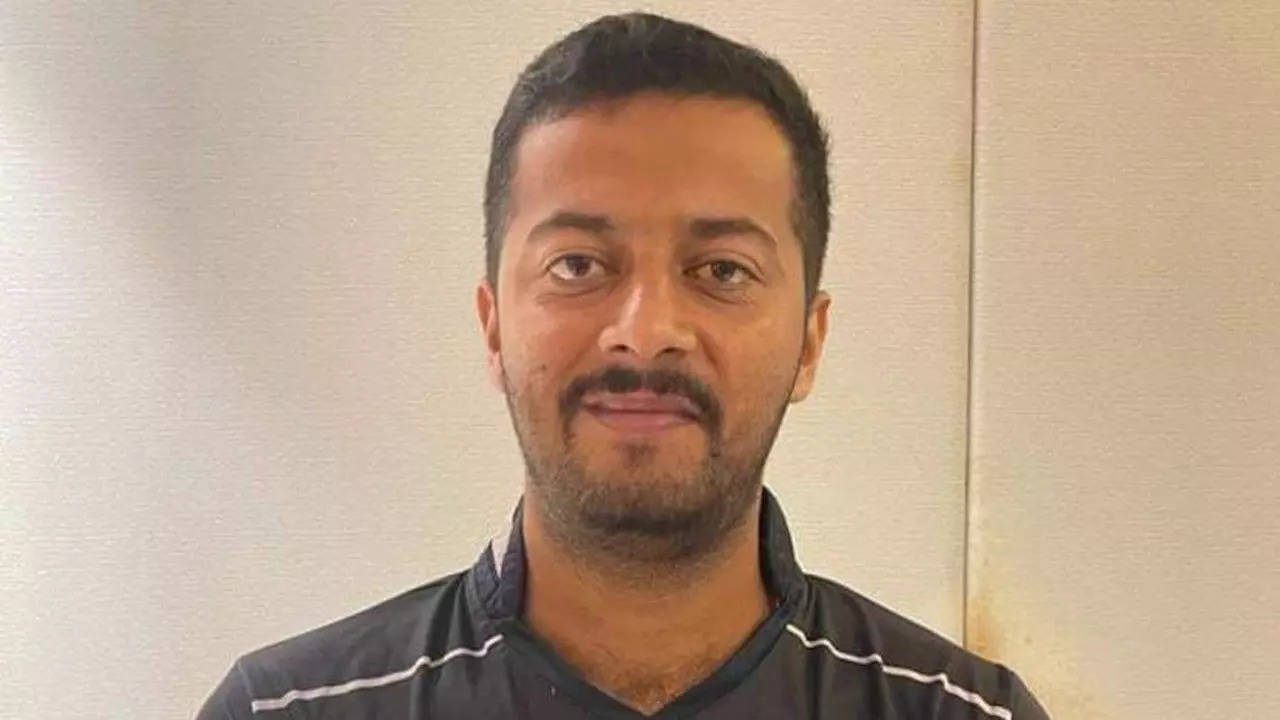 NEW DELHI: Tragedy struck India's domestic cricket as young Himachal Pradesh seam bowler Sidharth Sharma died in a Vadodara hospital after a brief illness, confirmed a senior official of Himachal Pradesh Cricket Association (HPCA).
The 28-year-old pace bowler was a part of Himachal Pradesh squad that won the Vijay Hazare Trophy in 2021-22 and had played six first-class, six List A and one T20 game for the state with 33 wickets to his name.
"All of us at Himachal Pradesh Cricket Association are devastated. Sidharth left us on Thursday night. He was on ventilator support for the past few days. He was in squad during our last round game in Vadodara against Baroda.
हिमाचल प्रदेश क्रिकेट टीम के प्रतिभावान खिलाड़ी, तेज़ गेंदबाज़ सिद्धार्थ शर्मा जी के निधन से स्तब्ध हूँ। सिद्धा… https://t.co/XNfzbzYbCP

— Anurag Thakur (@ianuragthakur) 1673610049000
"Before the game, he started vomiting and had problems in passing urine and had to be immediately admitted to a local hospital. His condition deteriorated in following days," HPCA secretary Avnish Parmar told PTI.
Sidharth is survived by his parents and a brother, who lives abroad.
"His last rites were performed today after his brother arrived from Canada. We have lost a very sincere player, who would have served the state for long," Parmar said.
In fact, the last match that he played this season was at the Eden Gardens against Bengal from December 20-23, 2022 and he took his maiden five-wicket haul — 5/69 and seven scalps in all. He was jointly the third highest wicket taker in the season with 12 victims from two games.
"At the beginning of the season, when physio tested each and every player, Sidharth was declared match fit. The next match after Bengal was in Dehradun against Uttarakhand. He was rested as he had complained of uneasiness. He was picked in squad for Baroda game and fell ill before the game," Parmar said.
Sidharth's death was also condoled by Himachal Pradesh CM Sukhvinder Singh Sukhu.
हिमाचल की विजय हजारे ट्रॉफी विजेता क्रिकेट टीम के सदस्य रहे और प्रदेश के स्टार तेज गेंदबाज सिद्धार्थ शर्मा के निधन… https://t.co/dht0iqpSX6

— Sukhvinder Singh Sukhu (@SukhuSukhvinder) 1673603328000
"I am extremely saddened by the news of passing away of Himachal Pradesh's Vijay Hazare winning team member Sidarth Sharma. I pray to God to give peace to the departed soul and may his loved ones get the strength to bear this great loss," the Chief Minister tweeted.