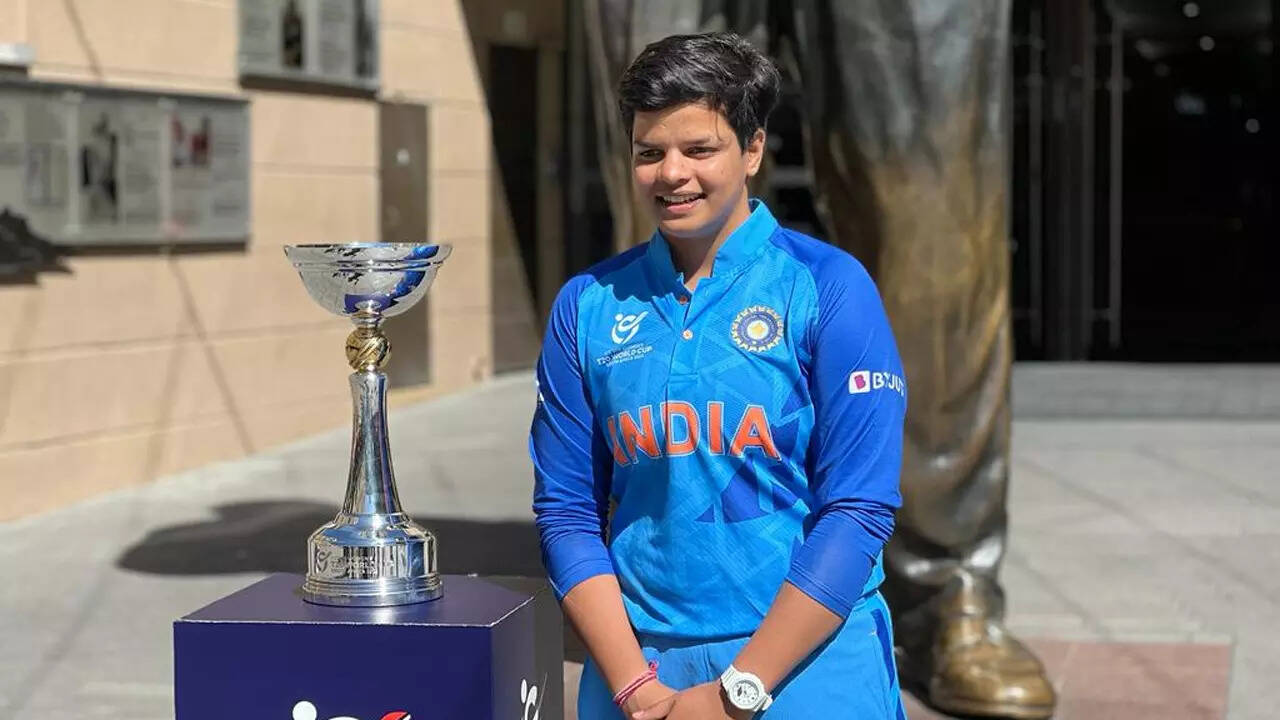 DUBAI: Batting icon
Sachin Tendulkar
believes the Indian Women's U-19 squad could emerge as one of the standout sides of the inaugural ICC U-19 T20 World Cup.
Senior players Shafali Verma and Richa Ghosh are part of the 15-member Indian team which will compete in the ICC event starting in South Africa on Saturday.
"I would say that the women's team has the capability to be one of the standout sides this time," Tendulkar wrote in a column for the ICC.
"The team has a good balance of few experienced players as well as young talented prospects both in the batting as well as bowling department."
Wishing @TheShafaliVerma and the entire U19 team, the very best for the Women's U19 T20 World Cup beginning tomorro… https://t.co/YOUQgi7rUY

— BCCI Women (@BCCIWomen) 1673590755000
As many as 16 teams will compete in the tournament, which will comprise 41 matches and Tendulkar feels the ICC event will have a massive impact on the landscape of women's cricket.
"The Under-19 event is a first-time event and one that holds a lot of promise. I think this can transform the landscape, since a global platform will ensure great learning and experience to young women cricketers," the 49-year-old wrote.
"Though women's cricket has made huge strides, there are areas still to be tapped. What is required right now is a more robust grassroots system across the world. The larger we spread the base, the more talent we will unearth and that will have a direct bearing on the quality of the game.
"I feel the inaugural tournament will ensure that happens. Going beyond showcasing the best junior talent of the world, it will ensure more investment in junior cricket in different countries, resulting in a consistent feeder line for future U19 World Cups as well as senior cricket."