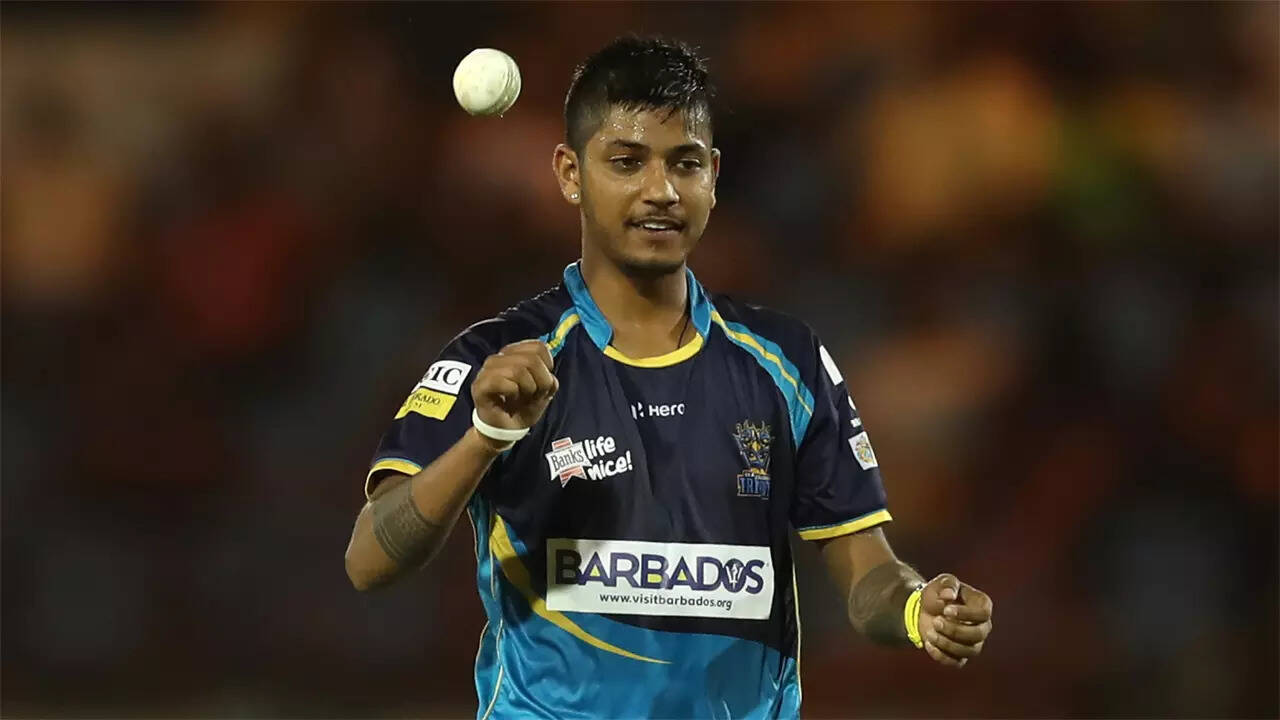 KATHMANDU: Nepal's top court on Thursday released cricketer Sandeep Lamichhane on bail after he was accused of raping a minor in the Himalayan nation, officials said.
On September 8, a court in Nepal issued an arrest warrant for the national cricket team captain Lamichhane after a 17-year-old girl alleged that he raped her in a hotel room in Kathmandu, police had said.
The Patan High Court ordered release of Lamichhane with the bail of Rs 2 million, according to the court sources.
In October, Lamichhane was taken into custody.
A joint bench of judges Dhruvaraj Nanda and Ramesh Dhakal decided to release the former
IPL
star on bail of Rs 2 million, reversing the decision of the Kathmandu district court.
A minor, had registered a complaint against Lamichhane on September 5 at the police saying that she was raped by the cricket star and Lamichhane was subsequently sent to custody for investigation as per the district court verdict.
In October, Lamichhane wrote on Facebook that he would "fully cooperate in all stages of the investigation and will fight a legal battle to prove my innocence", before being arrested.
However, Lamichhane has been barred from leaving the country until the final verdict of the court in the case.
Lamichhane is Nepal's most high-profile cricketer, and the first cricketer from Nepal to play in the
Indian Premier League
(IPL), when he made his debut for the Delhi Capitals franchise in 2018.
A wily leg-spinner, armed with a vicious googly, he was a much sought-after cricketer in other big-ticket T20 leagues around the world, including the Big Bash League (BBL) in Australia, the Pakistan Super League (PSL) and the CPL.
The prodigiously gifted cricketer holds the record for the world's second-fastest bowler to capture 50 ODI wickets and the third-fastest to race to 50 T20I wickets.
Lamichhane's last international appearance came in August this year, when he played against Kenya in a T20I encounter.