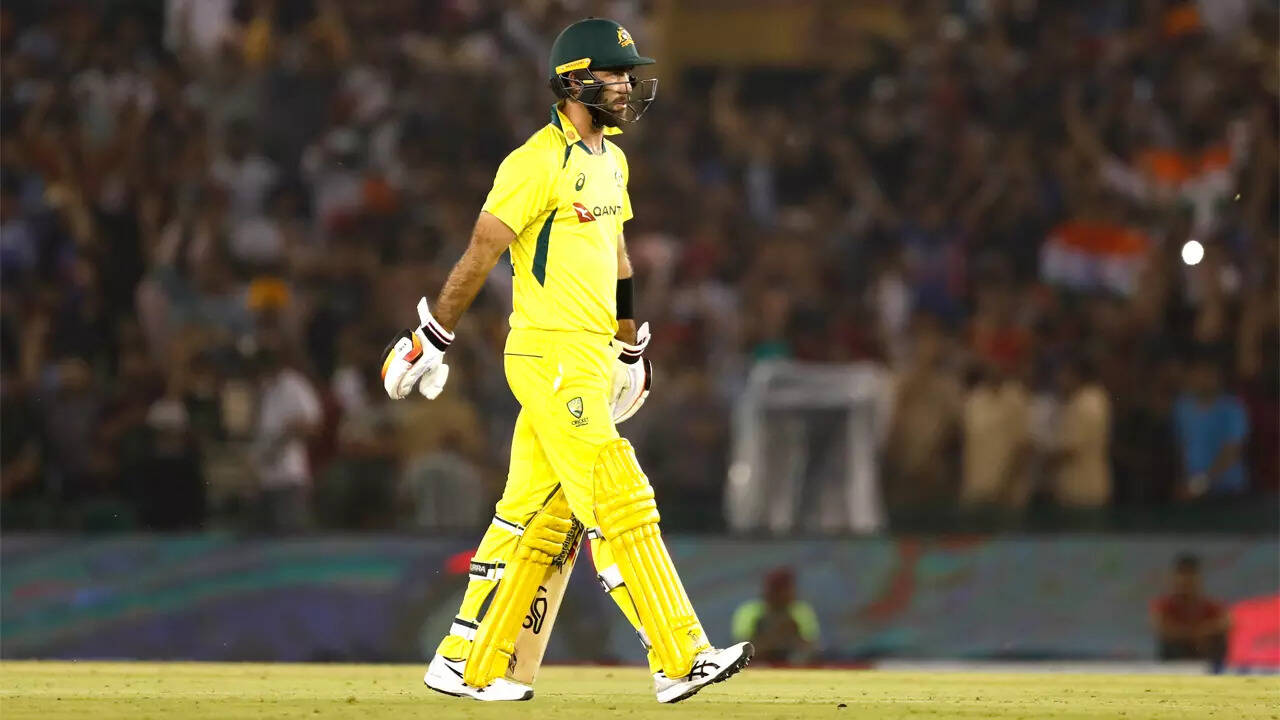 MELBOURNE: Australian all-rounder
Glenn Maxwell
might not start playing competitive cricket in the immediate future, with BBL side Melbourne Stars coach
David Hussey
saying he expects the 34-year-old to be a potential candidate for the ODI series against India in mid-March.
Maxwell broke his left fibula days after Australia's exit from the T20 World Cup in November last year after he slipped at a friend's birthday party.
Hussey said on Wednesday the star all-rounder is expected to begin training towards the end of January for a potential Australia call-up for the ODI series against India beginning at Mumbai on March 17.
"He's (Maxwell) not going to make it by the end of the BBL, unfortunately," Hussey told SEN on Wednesday.
"But he's very diligent in his return to play with his rehab. He's been down to the St Kilda Football Club a bit and has been at the Junction Oval with Cricket Victoria."
"I dare say towards the end of January, he may be available or hitting some cricket balls to try and get back to play some state cricket and Shield cricket to hopefully get on that plane for the One-Day tour of India for Australia," added Hussey.
The 45-year-old coach said that while Maxwell was eager to get back into action as quickly as possible, his rehabilitation will take time because of the severity of the injury and the metal rod inserted in his foot.
"He's out of the moon boot now, he's been walking around without crutches and unassisted, so he's going well.
"But he's still got a big metal rod in his foot, so I think that takes a bit of time and rehab to get some movement with the ligaments in the foot and get everything humming again," added Hussey.