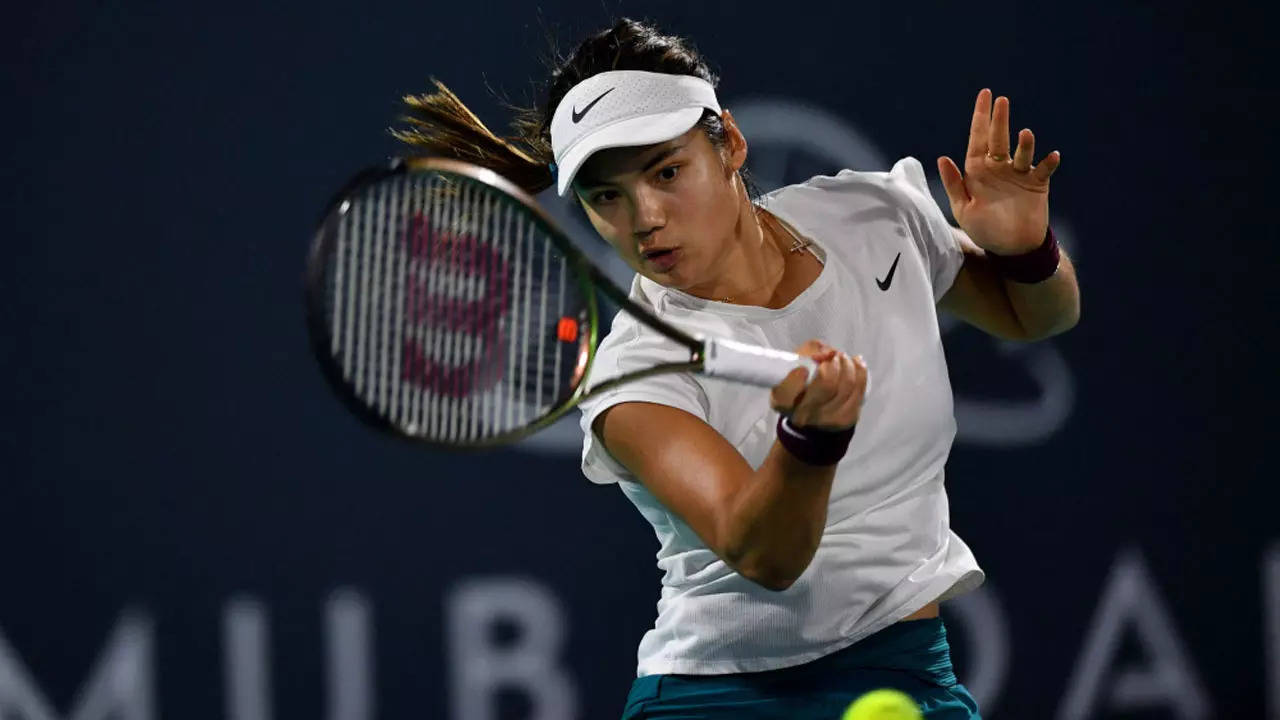 Emma Raducanu said she is trying not to "expect too much" as she bids to return to full fitness in time for next week's Australian Open after rolling her ankle in a tune-up event last week.
Former US Open champion Raducanu retired at 6-0 5-7 in her second-round match against Slovakian Viktoria Kuzmova at the WTA 250 Auckland Classic.
She swept the first set in 22 minutes but faltered in the second and had her left ankle examined during a medical time-out before leaving court in tears.
The Australian Open begins on Jan. 16.
"I'm just taking a day at a time, honestly, and just trying to, every single day try as best as possible to see and make progress," the 20-year-old told Tennis Australia in an interview published on Monday.
"And we'll see hopefully by Monday, or whenever the tournament starts, I'll be OK and ready. But we're just taking it a day at a time and not trying to expect too much at this point.
"It was really unfortunate, to be honest last week, because I was feeling great about my season and I was feeling really good with the preparation I did physically. And I just had an accident on the court, which I don't know what I could have done to really prevent that."
After her injury, Raducanu said the indoor courts at the tournament in Auckland were too slippery, with tournament director Nicolas Lamperin responding by saying they were "fit to play".