Team sport can often gift a bittersweet flavour to the cogs within the unit. An athlete in the squad could either relish personal success or slump with a poor yield while the larger contingent may experience a contrasting outcome — a loss or a soaring triumph. A hundred in a losing cause and a single-digit score in a glittering win are both part of cricket's 'glorious uncertainties'.
K. Srikkanth led India to a gritty draw in a Test series, however once the dust settled on that 1989 tour of Pakistan, the skipper's poor form was held against him and he was stripped of the captaincy. Cut to the present, another opener, not exactly a maverick-swashbuckler like Srikkanth, but elegant and steady in his own right and one who led India to a 2-0 triumph over Bangladesh in the away Test series that concluded in Dhaka, is dealing with his own vagaries of form.
K.L. Rahul isn't immune to sport's whimsical nature. After a forgettable Test debut at Melbourne during the 2014-15 tour Down Under, where he proved to be a nervous wreck, rushing his shots and trudging back to the pavilion, Rahul was in his element in the next clash at Sydney and etched a 110. The second dig though was restricted to a mere 16 and it is a trend that has shadowed him often: a staggering high metamorphosing into a debilitating low.
Bridge between generations
Yet, his present drought without any monsoon winds in sight is a cause for worry. In a playing eleven largely headlined by regular skipper Rohit Sharma and his predecessor Virat Kohli, both hovering around their mid-thirties, the 30-year-old Rahul was expected to be the bridge between the generation of Rohit, Kohli, Cheteshwar Pujara and Ajinkya Rahane and the next one keen to break into the Test whites. A similar transition, perhaps a touch faster, is already at play in white-ball cricket and Rahul was supposed to be the glue.
During the Bangladesh tour, captain Rahul scored 22, 23, 10 and two in the Tests and in the preceding ODIs, he mustered 73, 14 and eight. A middling record and one in sync with his feeble imprint in international cricket over the last few seasons. A 123 in the Centurion Test against South Africa in December 2021 and a 50 and 51 against Bangladesh and Zimbabwe respectively in the 2022 ICC T20 World Cup in Australia were some rare peaks in an otherwise frustrating display of diffident outings.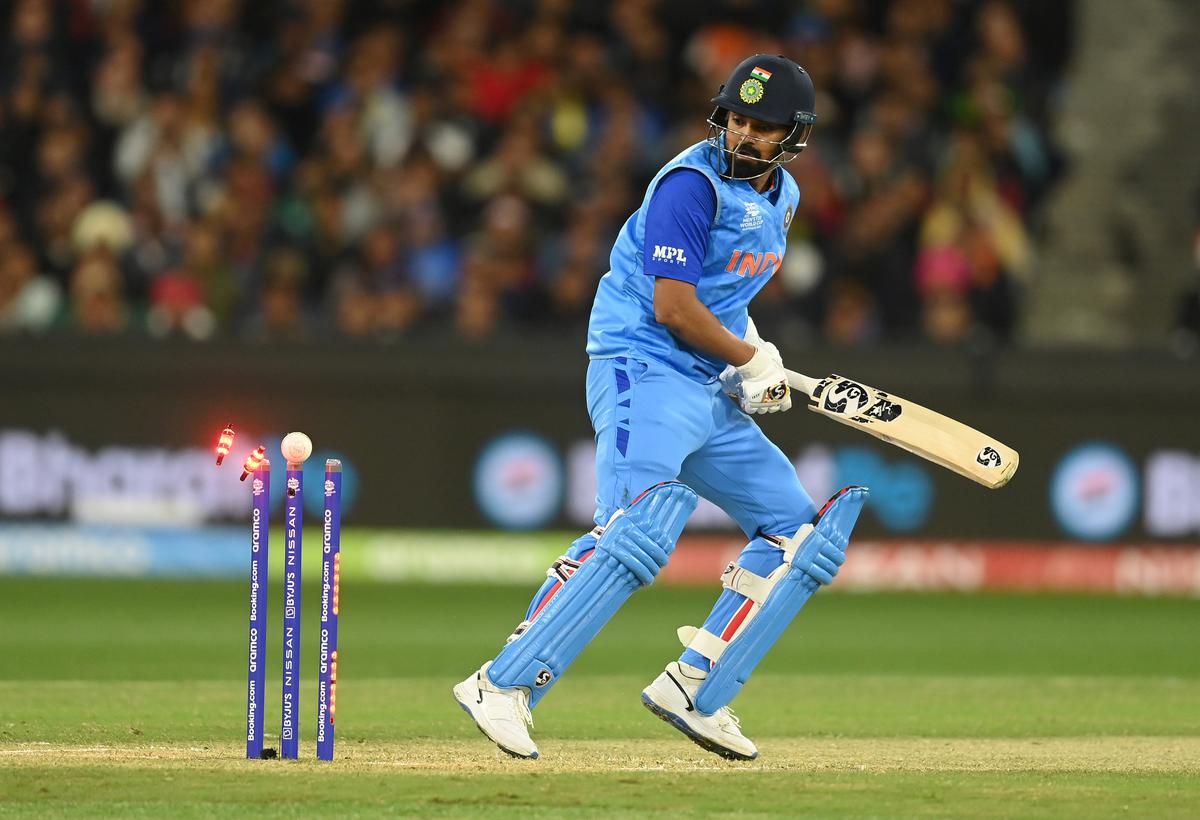 That he is seen as indispensable by the team-management was often driven home in the press conferences addressed by coach Rahul Dravid and skipper Rohit. That Rahul was handed the wicket-keeping gloves in limited-over jousts is also a pointer to the think-tank's desire of retaining him in the eleven. Besides batsmanship and a nomenclature similarity, Rahul and the Indian team coach, during their respective careers, also had to re-invent themselves in the blue shade by donning the wicket-keeping gloves.
The vice-captaincy and the stand-in skipper role for Rahul again reveal the primacy he has within the change-rooms but this is no land where a dip in form can be masked by a leaning towards cerebral leadership. It is a leeway that was reserved for England's Mike Brearley and Rahul isn't Brearley in the captaincy sweepstakes while Brearley isn't Rahul in the art of batting.
Dravid stressed that there was nothing wrong with Rahul during the T20 World Cup campaign. Rahul himself said that he was doing his process right and seemingly stirred from his slumber, especially through those two fifties. But a purple patch with the bat has been elusive. Willow-wielders often speak about cashing in on good form because a derailment is never far.
The perils of opening
Rahul has had his moments but a century or that rare string of fifties often get lost in the single-digit scores that sneak in. Perhaps the last mentioned blip is something that openers are resigned to, exposed as they are to fresh bowlers and a mysterious surface while the middle-order dips cookies in tea and waits in the dressing room.
Decades ago in Bengaluru's tree-fringed RSI Ground, Dilip Vengsarkar rued his soft dismissals to the likes of Shoaib Mohammad. In retrospect, the Colonel felt that he should not have got complacent against part-time bowlers. Mind you, Vengsarkar back then (the mid to late 1980s) was in prime form and the former India captain was reiterating the need to capitalise when the going is good.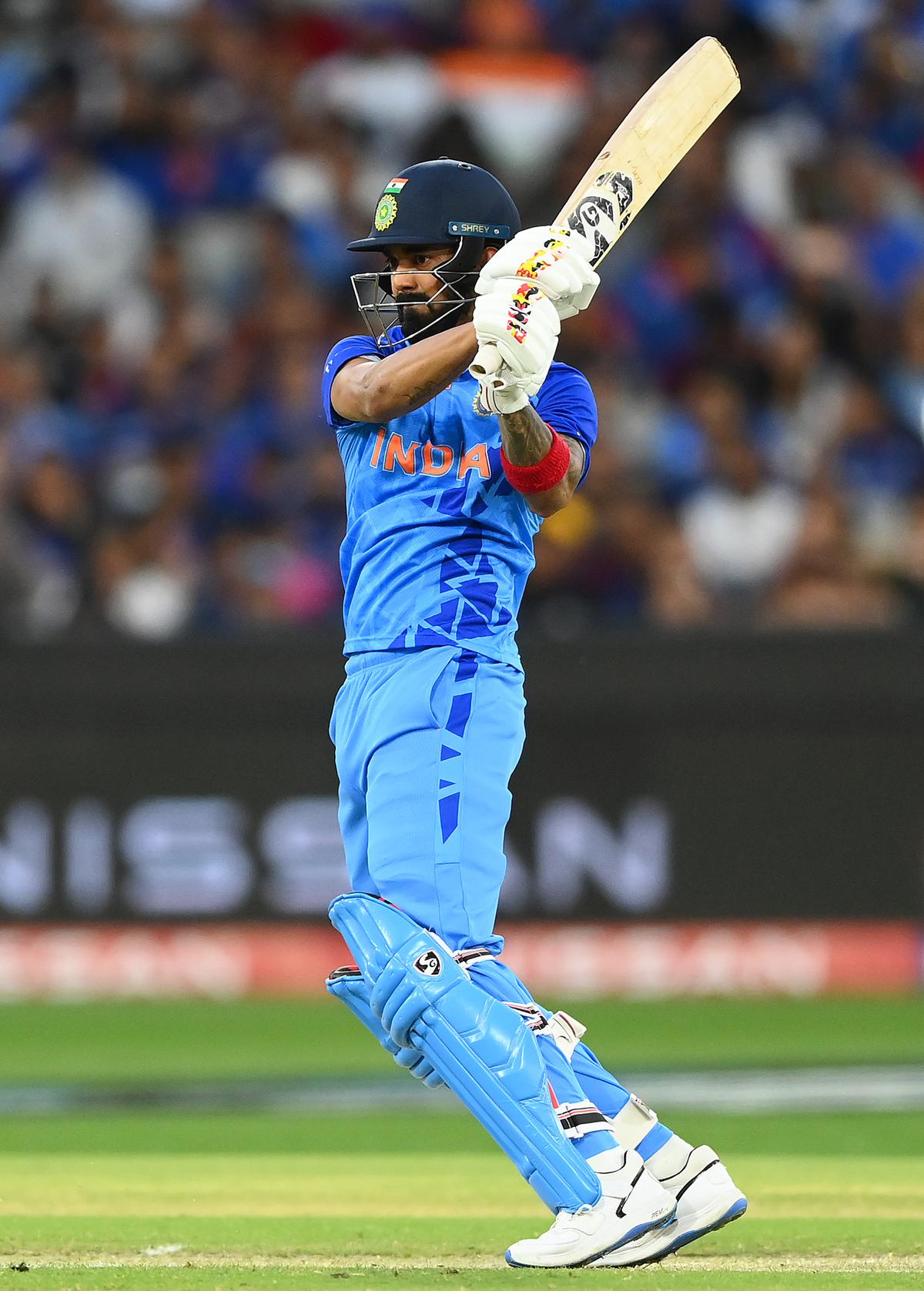 Plagued by a lack of runs, Rahul has to ensure that the next big knock doesn't become a tiny oasis in a vast desert. Tall and with an array of shots at his command, ranging from the drives and hooks to even the flicked six over fine-leg, Rahul is very much the modern batter. That is when he is in the flow. Else he reflects the demeanour of a man weighed down by the world. The exaggerated shuffle forward often sets him up for the LBW, the twitchy hands mean that an edge is expected and when he pre-meditates a shot both against pace and spin just to release the pressure, a fielder in the deep sights a lottery.
The numbers may not be kind to Rahul for now but there is no mistaking the talent that resides within him. He was always marked out as the special one from Karnataka even when Robin Uthappa, Manish Pandey, Karun Nair and later Mayank Agarwal drew attention to their skill-sets with the bat. The Kannadiga with roots in Mangaluru shifted to Bengaluru to hone his cricket and sweated it out at the National Cricket Academy.
Life in the public eye
Once during an interview, he requested that the tattoos on his limbs should not be shown in the pictures accompanying the feature. Those were early days and Rahul wanted his cricket to be the focus. Now he is an established star, a man of the world and a wedding seems imminent even as he deals with the misogyny that has reared its ugly head, with toxic social-media users blaming his lady-love for his poor form. Rahul will do well to remember that fans can be extremely fickle. Ravi Shastri during his playing days and Ravindra Jadeja from among Rahul's peers have all coped with the brutality of the fandom's ire.
This caustic surround-sound has to be ignored and Rahul has to line the ball up and react. Sport is a distillation of excellence across seconds, Rahul has to get into that ideal state. It is not impossible for a player whose WhatsApp status-message is "No Guts. No Glory. No Legend. No Story." And once all this settles, he can dig into a 'gadbad' ice-cream at Ideal or Pabbas in Mangaluru.