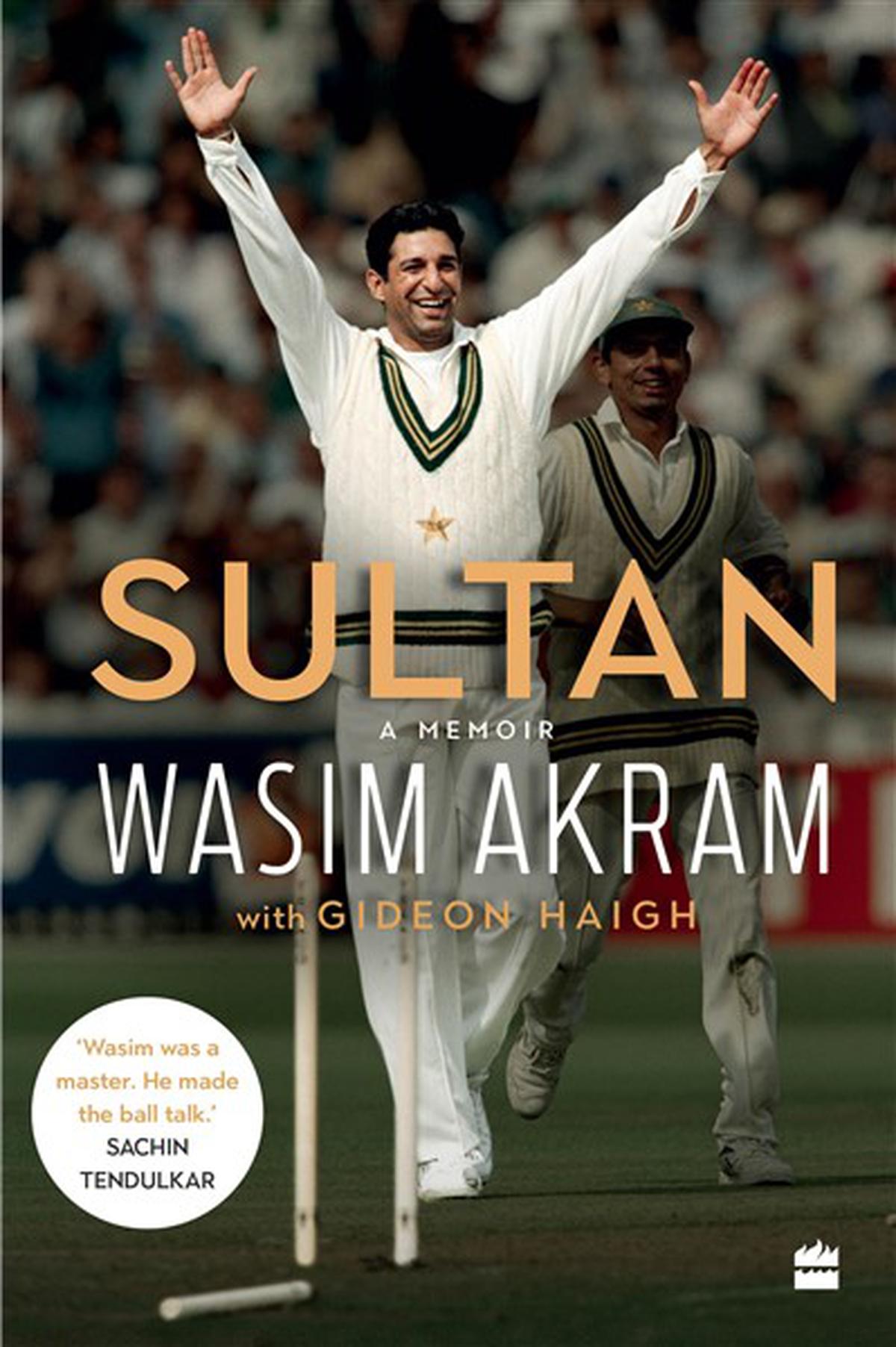 Wasim Akram remains the high priest of left-arm fast bowling. Readers of a certain vintage may prefer Aussie Alan Davidson but when you talk to batters of a more recent pedigree, they all concur that Akram was the best.
The Punjabi from Lahore was intrinsic to Pakistan's global cricketing imprint. Akram's story had to be told, and in a non-fiction realm that features Osman Samiuddin's  The Unquiet Ones and Aayush Puthran's  Jazba, two books that respectively chronicled Pakistan's men's and women's cricket, wordsmith Gideon Haigh enters the fray, helping the great speedster highlight his life through  Sultan.
His subject's voice
In a first-person narrative style, the challenge is to remain true to the subject's voice. Like Bharat Sundaresan did with Suresh Raina's book  Believe, Haigh largely adopts the same approach. It is a remarkable book. Usually, memoirs tend to hide more than they reveal, but Akram in association with Haigh, pulls no punches in a candid exposition about himself as a person and player while being juxtaposed within the complicated terrain of Pakistani cricket.
Akram's massive respect for Imran Khan and another early mentor, Javed Miandad, shines through while his disdain towards Saleem Malik, Aamir Sohail and Rashid Latif is very obvious. Akram dwells upon reverse swing, Indo-Pak issues, injuries, an up-down equation with Waqar Younis, match-fixing allegations, and his coaching and commentary stints.
But above all, he holds a brutal mirror to himself. His dalliance with drugs, losing first wife Huma to illness, the ensuing grief, finding love again with Shaniera Thompson and his feeling of inadequacy as a parent, are all said in a tone that rings true. "I was the classic Punjabi male parent: I turned up occasionally scattering gifts but left the burden of child-rearing to my wife," he writes.
There may be the odd error like a reference to Taj Lands End in Delhi (pg 197) when it actually is in Mumbai but these are minor quibbles in a book that has to be essential reading to learn about a fabulous cricketer not averse to revealing his intrinsic vulnerabilities. And for nudging Akram to bare all, Haigh deserves the accolades.
Sultan; Wasim Akram with Gideon Haigh, Harper Collins, ₹699.
vijayakumar.kc@thehindu.co.in