As an English Football League referee, a young Jarnail Singh Gill's fondest memory was officiating as a fourth referee in a Premier League fixture in the 2000s. The 61-year-old had also officiated in the English Football League when Bhaichung Bhutia played for Bury FC.
But he was prouder on Wednesday night, as he watched his younger son Bhupinder Singh Gill becoming the first Indian-origin and Punjabi Sikh official to function as assistant referee in the English Premier League during the Southampton-Nottingham Forest match.
Marc Perry was the other assistant referee for the game at St Mary's Stadium in Southampton, with Thomas Bramal in charge in the middle.
"My wife Baljit Kaur asked me not to be too critical of Bhupinder after the game (Laughs). As a parent, whose son goes on to achieve more than what I could do, it's a very proud and emotional moment. Bhupinder's wife Ramandeep and my grandson Harvin cheered for him during the whole game and when the game ended, to see him collect the referee honours in an EPL game was the biggest takeaway for all of us. I patted Bhupinder's back as a referee first and then as a parent," the elder Gill told The Indian Express from his home at Iver near London.
Born in Kokri Beniwal village near Moga to Gurcharan Singh Gill, a native of Malaysia and naturalised British citizen, a young Jarnail grew up in Wolverhampton watching football clubs in his neighbourhood and later playing for local clubs. He would first officiate at the age of 20 before completing his mechanical engineering diploma from Wolverhampton University. He later joined the cab rental services at Heathrow Airport and then the Metropolitan Police.
"Growing up, I was always fascinated by football. I played for the school team and took my first referee exam at the age of 20. At the same time, I completed my studies and joined Heathrow Airport before getting married. There were bills to be paid and house mortgage too and I took a break of more than five years from referring. When I resumed, my shift manager and officials at the airport would adjust my working hours to allow me to officiate in weekend games," remembers the elder Gill.
First Sikh-Punjabi to serve as an assistant referee at a Premier League match ❤️

Congratulations, @BhupsGill_ARef 👏 pic.twitter.com/bxD13QaRFU

— Premier League India (@PLforIndia) January 5, 2023
The subsequent years would see him officiating in more than 150 matches in various EFL divisions apart from functioning as a fourth referee in an EPL game. His two sons Sunny and Bhupinder would accompany him to most of the games in Wolverhampton and adjoining districts.
"At home, there would always be discussions around football. Both Sunny and Bhupinder would be crazy about football. Both of them played football for various clubs. Bhupinder's playing career was cut short by a back injury. Initially, they did not show any interest in refereeing but when they acted as linesmen during some of my local league games, their interest grew. I would always tell them to enjoy the role and the importance of judgment and fitness in our role," says Gill.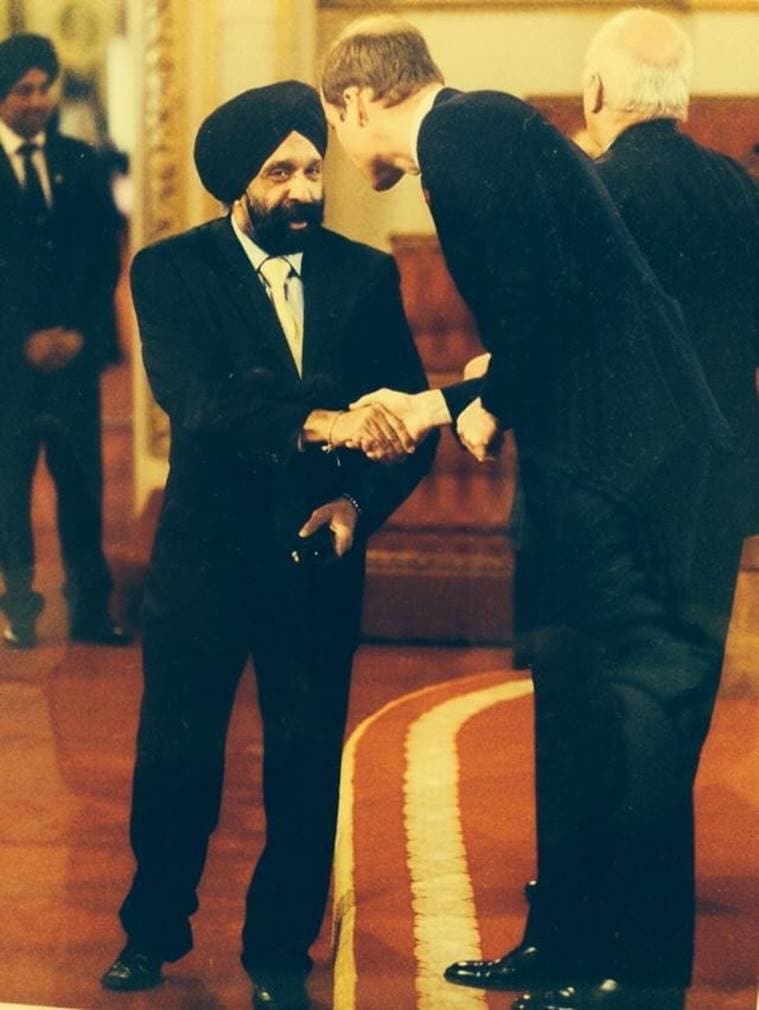 Jarnail Singh Gill with prince William during a visit to the royal palace. (Facebook)
"It's all about game management and there are a lot of things that one learns and educates oneself about. We constantly learn from our mistakes and that's what I have always told both my sons."
Family legacy
Last year, Sunny became the first British South Asian to referee an English Football League game since his father in the 2000s. Sunny, who works as a prison officer in London, officiated in the match between Northampton Town and Hartlepool. Bhupinder works as a Physical Education teacher at a school in Chiswick and would be resuming work later this week.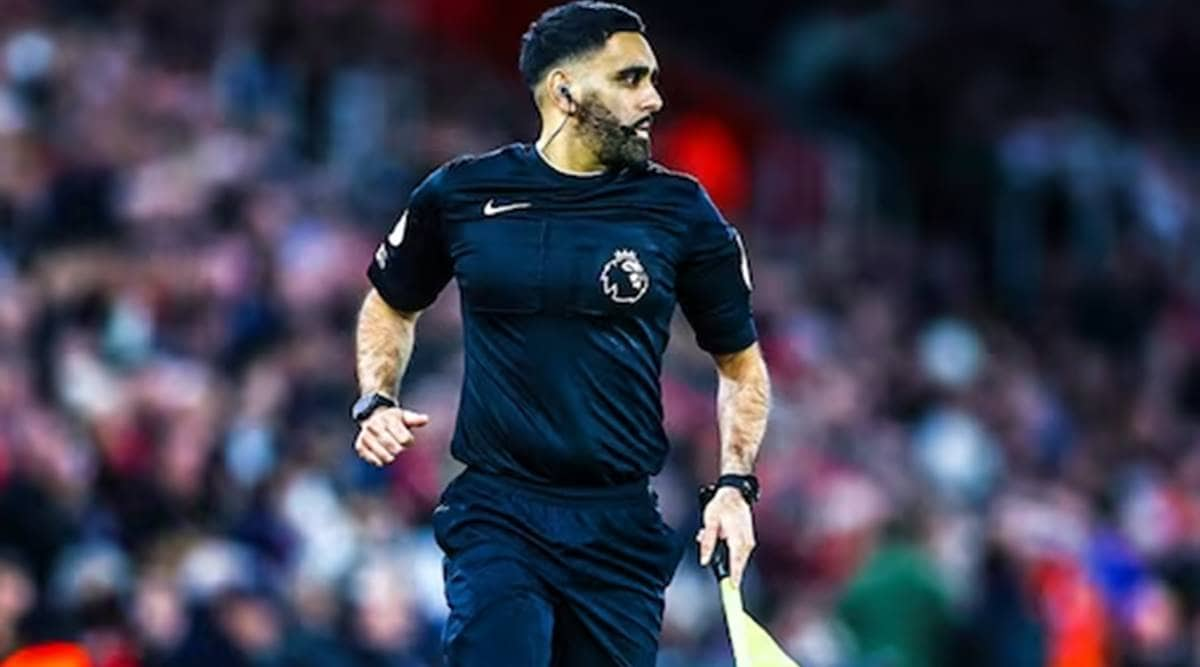 Bhupinder Singh Gill. (PL/India)
"Bhupinder and Sunny never skip work. Most weekends are spent travelling to games. That also means that they get less family time but the family understands," says Jarnail.
He was the first turbaned referee in the history of the English Football League. Jarnail retired in 2011 and is now in an advisory role with the English Football Association. He occasionally officiates in the Combined Counties League in England.
"As a turbaned football referee, I always knew there would be challenges. There were reactions like what a Sikh wearing a turban was doing at a football game. He should be officiating a cricket or hockey match. There were remarks regarding my colour or race but at the end of the day, it's all about the decisions you make and whether you have done justice to your role," he says.
Gill visits his village in India often, and has the desire to see India playing in the World Cup one day. He officiated in an English Football League match involving the then Indian football captain Bhutia and some matches of Indian football teams during their tours to England in the 2000s.
"I remember officiating in an EFL game in which Bhaichung Bhutia played. I have been watching Indian football too and want to see India play in the World Cup one day. But we can only dream. I also want to see Bhupinder officiate in a World Cup game, but for that there is a long road to travel yet," says the elder Gill.