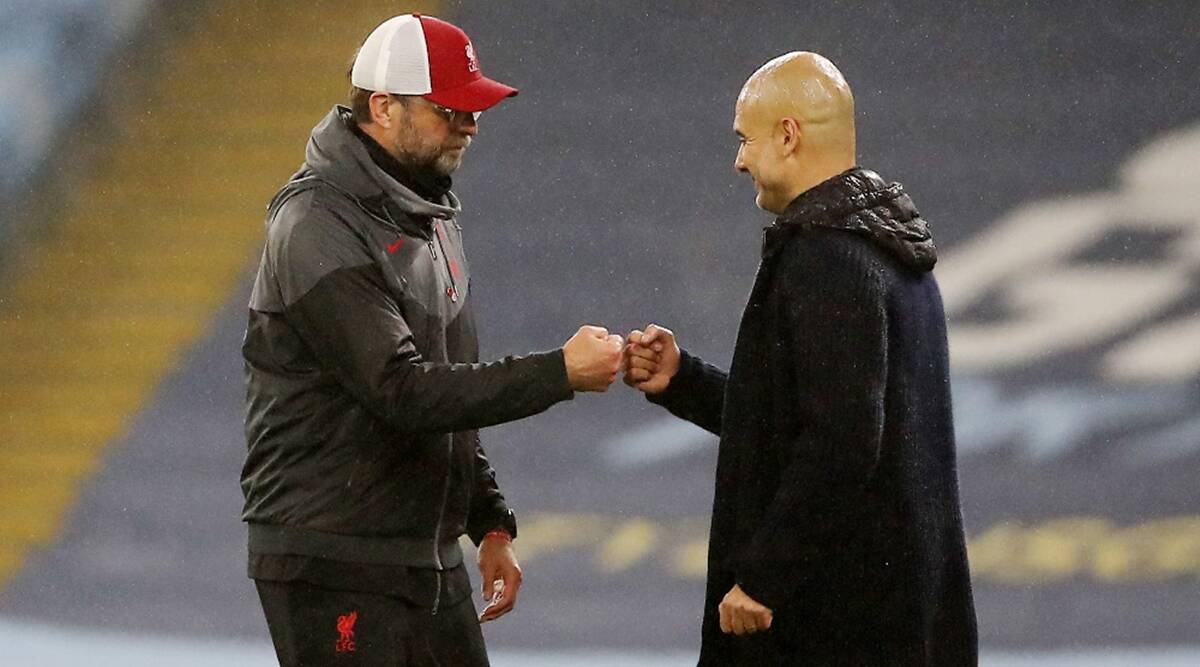 Premier League Live: Klopp and Guardiola's legacy will be beyond titles and numbers
At the final whistle of the first duel between Pep Guardiola and Jurgen Klopp in the English Premier League, a scrappy game Liverpool nailed 1-0 at Anfield in December 2016, the DJ played out the Starship track Nothing Gonna Stop Us Now.
Nothing, though, seemed to suggest the mesmerising brand of football both managers would produce to enchant the world over the next five years. The match was a turgid affair with just three shots on goal.
City finished third that season, Liverpool just behind them. The steering of English football seemed secure in the hands of Antonio Conte's Chelsea, runaway leaders, and the emerging Mauricio Pochettino. Klopp and Guardiola were afterthoughts than protagonists that season. The path of greatness then seemed distant.