India vs South Africa 1st ODI Live Updates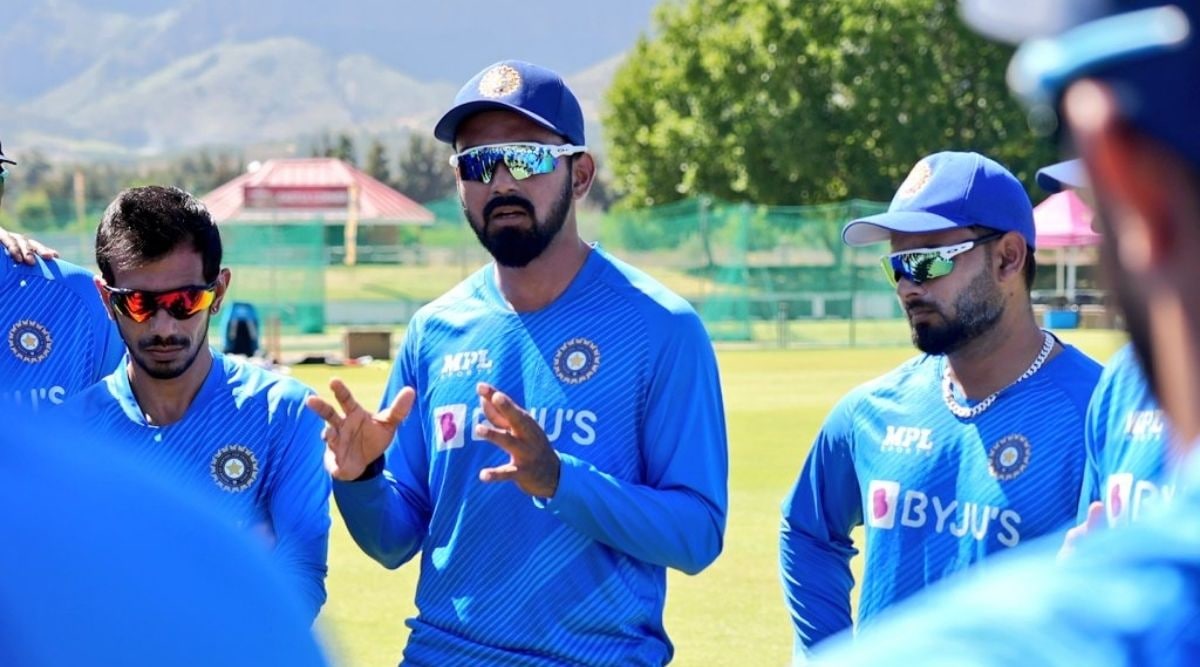 KL Rahul will India in the ODI series against South Africa. (Twitter/BCCI Official)
K L Rahul's sudden promotion has put him in uncharted territory. On Monday, the BCCI's Twitter handle posted a picture of the 29-year-old addressing a team huddle. Virat Kohli, a member of the group, was listening with intent. Rahul's body language was quite assertive. When Rahul led India in the second Test against South Africa, after back spasms had ruled Kohli out, he looked cagey, especially during the hosts' run-chase in the fourth innings. But when he came for the press conference on the eve of the ODI series, he showed quiet confidence.
Rahul's tacit approach is the exact opposite of Kohli's high-octane style, but he isn't a pushover either. When reminded about his ordinary record as captain in the Indian Premier League and the Test defeat at the Wanderers, Rahul's reply had a cheeky dig. "Thanks for the stats, man. It gives me a lot of confidence." He spoke about learning on the job. "I will make mistakes along the way. But I will learn and I will get better. That's where my mind is at. This one-day series is a fresh start again, a new opportunity and a great opportunity to captain my country."
Those who have covered Indian cricket for long enough will find a throwback, when Rahul Dravid took over the captaincy from the gung-ho Sourav Ganguly. Suddenly press conferences became matter-of-fact, troubling headline writers. This is not Rahul's full-time initiation, but if morning shows the day, his style would be akin to his more illustrious namesake, who is now the head coach of the Indian team.
South Africa's lead pacer Kagiso Rabada. (File)
South Africa's lead pacer Kagiso Rabada was on Tuesday released from the team for the three-match One-Day International series against India as part of its workload management.
"Proteas seam bowler, Kagiso Rabada, has been released from the team for the Betway One-Day International (ODI) series against India due to high workloads over a sustained period of time and the need for him to recover prior the outbound Test series against New Zealand next month," Cricket South Africa (CSA) said in a statement.