NEW DELHI: South Africa are going to play their first Test series in over six months when they host India in a three-match series starting with the Boxing Day Test at SuperSport Park in Centurion. A successful away series in June this year, a 2-0 victory against West Indies, was their last Test assignment.
Captain
Dean Elgar
will be leading a South African Test side for the first time at home.
South Africa lead the overall head-to-head stats against India in Tests: 15-14 in 39 matches with 10 drawn games. Whereas their record at home against India is overwhelmingly in their favour, as they lead 10-3 in 20 Tests with 7 drawn matches.
Visitors India would be hoping they don't find themselves in a tough spot again, especially in the pace-friendly conditions of the
Rainbow Nation
, and also with the kind of pace attack the hosts possess.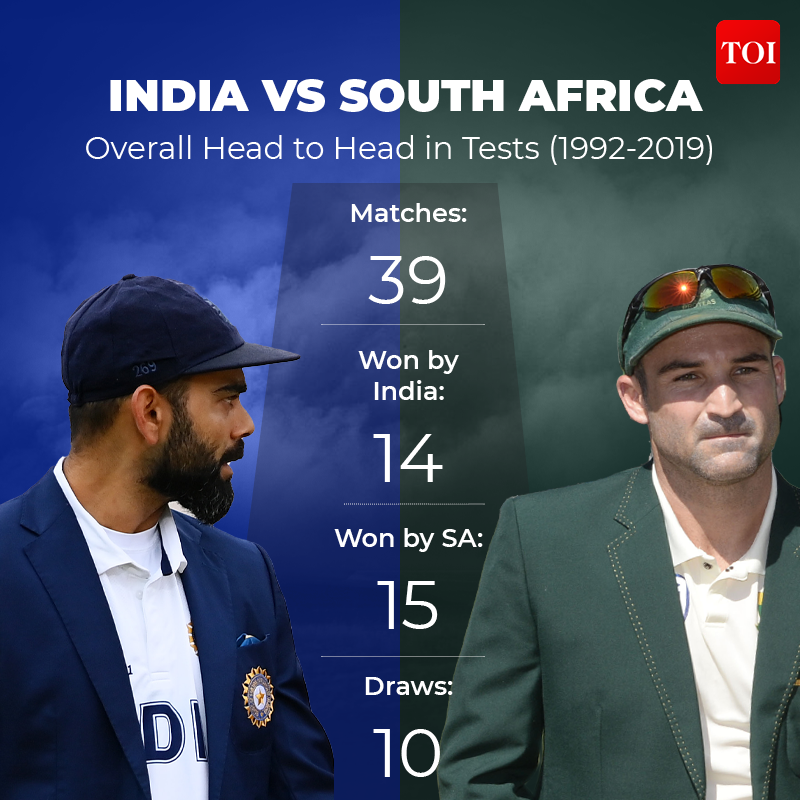 Individual player battles will also be very interesting to watch in this series.
Here TimesofIndia.com lists five South African players who can make a big impact in the upcoming three-match Test series against India:
Dean Elgar (Captain)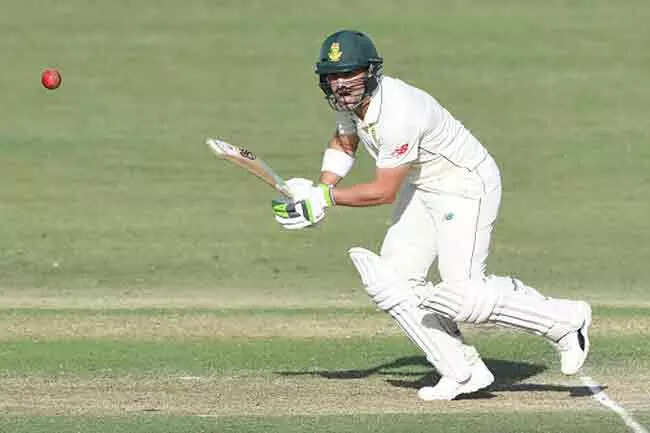 Skipper Dean Elgar is the senior most member of the current South African side and a lot will depend on his form with the bat in the series against the visiting Indian team.
A classic Test cricket batter, Elgar has accumulated 4347 runs for the hosts in 69 matches, scoring those runs at a 39.51 average. He has scored 13 hundreds and 17 fifties in 120 innings so far, with 199 against Bangladesh as his highest score in the format.
The opening batsman had scored a big hundred against India when South Africa last visited India two years ago in October 2019 — a 160 at Visakhapatnam. But overall Elgar has an average record against India in Tests, scoring 576 runs at a 33.88 average in 19 innings which includes one hundred and two fifties.
Those numbers get a little better while playing at home. He has 207 runs in 6 innings at 41.40 average against India in South Africa. And his last Test innings at home against India was an unbeaten 86 in Johannesburg in January 2018.
Elgar has been in good form this year so far, scoring 364 runs at a 45.50 average in five Tests which included one hundred and two fifties. The Proteas skipper will be looking to continue his good run, especially at home, against India in the upcoming series.
Dean Elgar's overall Test record: M 69 | I 120 | R 4347 | HS 199 | Ave. 39.51 | SR 46.99 | 13x100s | 17x50s
Dean Elgar vs India in Tests: M 10 | I 19 | R 576 | HS 160 | Ave. 33.88 | SR 42.01 | 1x100s | 2x50s
Quinton de Kock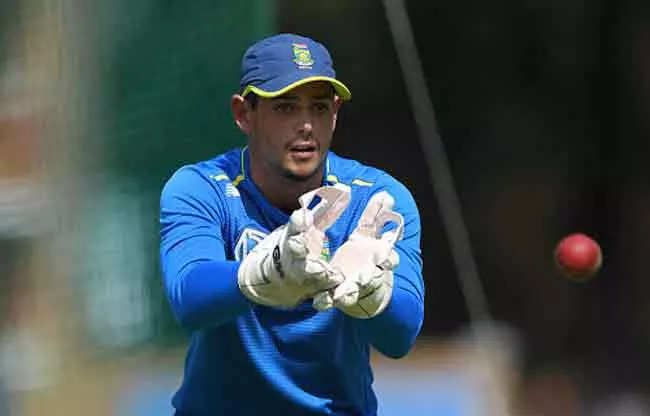 Quinton de Kock is known for scoring runs at a quick pace, even in Test cricket, as his 71.14 career strike rate proves. The wicketkeeper-batter has a big role to play in the South African middle order, especially with the void left by Faf du Plessis and AB de Villiers in the last few years. de Kock along with Temba Bavuma and Rassi van der Dussen will be key players for the Proteas.
De Kock has so far scored 3245 runs in 89 Test innings at an average of 39.09, which included 6 hundreds and 22 fifties.
But his record against India is quite below par to say the least, 227 runs in 12 innings at 18.91 average with just one hundred – 111 in Visakhapatnam in October 2019. And surprisingly, his record against India at home in South Africa is even worse — 71 runs in six innings at 11.83 with a highest score of 43 in Cape Town.
De Kock will be looking to course correct this time around, especially being in a good form coming into the series. In the last series against the West Indies in June this year, he registered his career best score of 141 not out. And followed that up with a 96 in the next match.
This year, de Kock has scored 293 runs in 5 Tests at a healthy 41.85 average, including one hundred and one fifty.
Quinton de Kock's overall Test record: M 53 | I 89 | R 3245 | HS 141* | Ave. 39.09 | SR 71.14 | 6x100s | 22x50s
Quinton de Kock vs India in Tests: M 6 | I 12 | R 227 | HS 111 | Ave. 18.91 | SR 72.75 | 1x100s | 0x50s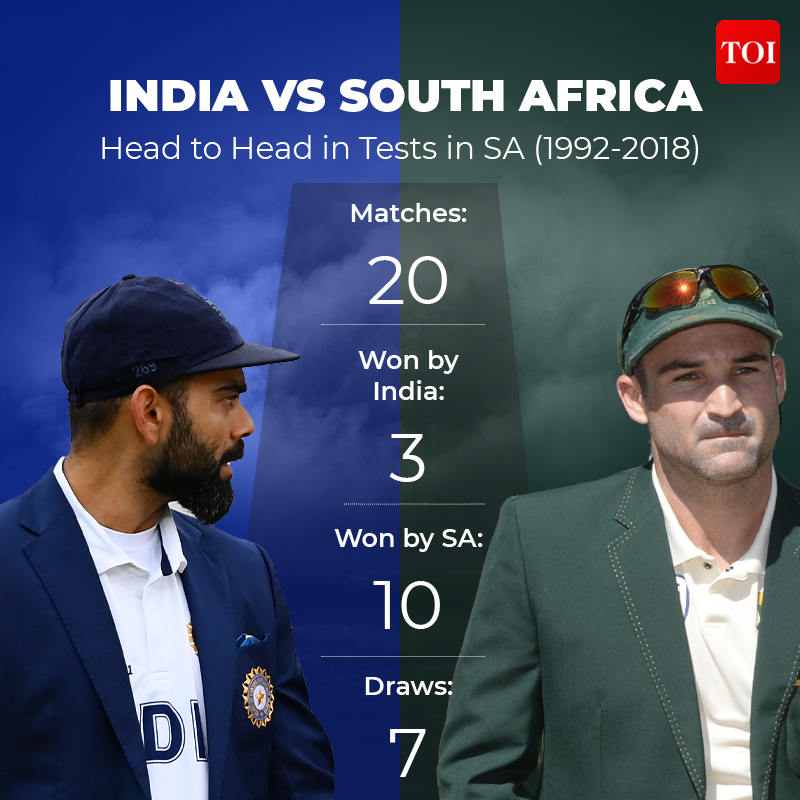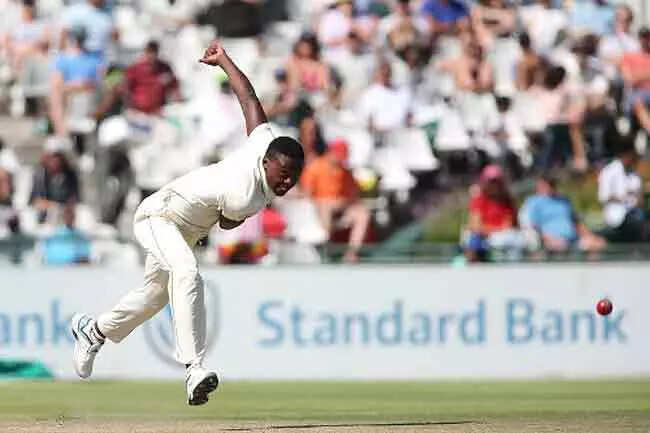 Fast bowler Kagiso Rabada is the spearhead of the South African pace attack and quite a dependable performer for them since making his Test debut against India in Mohali in November 2015.
Rabada has a terrific record so far for the Proteas, taking 213 wickets in 47 Tests. He has an excellent career bowling average of 22.75 and a strike rate of 41.2 with 10 five-wicket hauls.
Against India though, his record plummets a little bit. He has taken 24 wickets in 9 Tests at 29.16 average vs India. And his strike rate of 60.8 against India is his worst among his numbers against all Test playing nations. But when it comes to Tests against India in South Africa, the record takes a u-turn for the better. Rabada has scalped 15 wickets in 3 Tests at 20.27 average and a strike rate of 41.7.
Rabada is also coming into the series with form on his side this year. He has 16 wickets at a 20.18 average from 4 Tests in 2021.
In the pace friendly conditions in South Africa, Rabada is expected to be quite a weapon for the hosts against the visiting Indian team.
Kagiso Rabada's overall Test record: M 47 | I 86 | W 213 | BBI 7/112 | BBM 13/144 | Ave. 22.75 | 5W – 10
Kagiso Rabada vs India in Tests: M 9 | I 15 | W 24 | BBI 3/34 | BBM 6/108 | Ave. 29.16 | 5W – 0
Anrich Nortje
One of the most exciting fast bowlers in recent times, who can clocked 150 kmph regularly, Anrich Nortje will be quite a handy exponent of pace bowling for the Indian batters to cope with in South African conditions. Nortje also possessed lethal bouncers to test the best of batters in world cricket. Indian fans will be well aware of what he can do, having seen him from close quarters, playing for the Delhi Capitals in the IPL.
Since making his wicketless Test debut against India in Pune in October 2019, Nortje has come a long way and so far taken 47 wickets in 12 matches for the Proteas. He has a very good average of 28.10 and a strike rate of 46.4, while taking three five-wicket hauls.
Nortje has played India only twice, in his debut series, which was a forgettable one — just 1 wicket in 2 Tests at 179 average. And he will be looking to make amends this time around at home.
He is also coming into the series with some excellent form under his belt, taking 25 wickets in just 5 Tests this year. He has taken those wickets at an excellent average of 20.76 and it included his career best figures of 6 for 56 against Sri Lanka in Johannesburg.
Anrich Nortje's overall Test record: M 12 | I 21 | W 47 | BBI 6/56 | BBM 8/120 | Ave. 28.10 | 5W – 3
Anrich Nortje vs India in Tests: M 2 | I 2 | W 1 | BBI 1/79 | BBM 1/79 | Ave. 179.00 | 5W – 0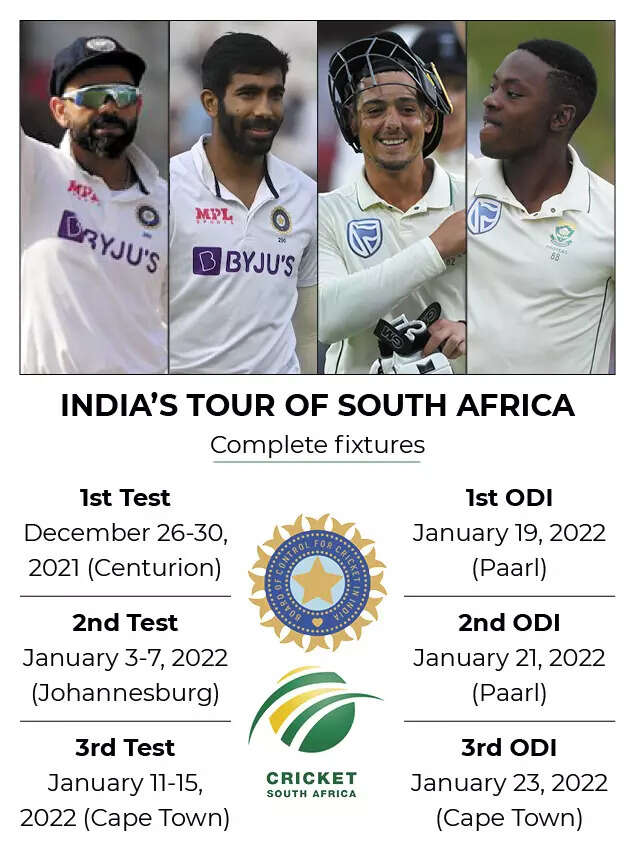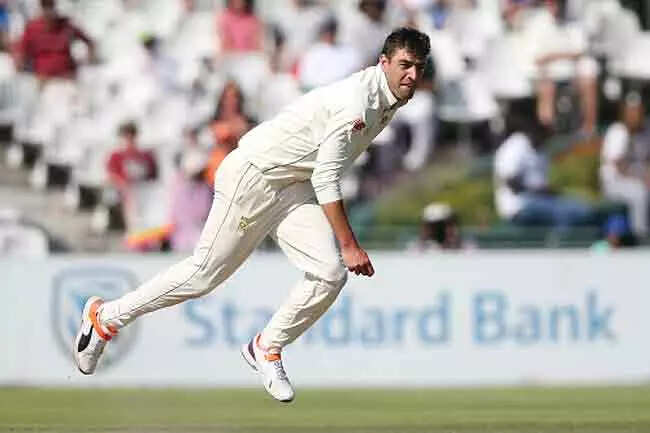 Pacer Duanne Olivier will be making a Test comeback for South Africa after almost three years of Kolpak-enforced absence. Olivier was exceptional in his short stint with the Proteas Test team, taking 48 wickets in 10 Tests at an average of 19.25 and a strike rate of 30. This also included three five-wicket hauls.
Olivier is the second Kolpak-returnee to be selected for the national squad after Wayne Parnell. With conditions expected to favour the quick bowlers, he can be a surprise element in the South African pace attack as India batters have not faced him yet.
Olivier is coming into the India series with very good domestic form under his belt. He leads the first-class wickets chart this season with 28 strikes at a 11.14 average when the South Africa squad was announced.
The pacer is widely known for his wicket-taking abilities in South African conditions. His records for the Proteas at home is exceptional — 41 wickets in 8 Tests at a 17.82 average.
Duanne Olivier's overall Test record: M 10 | I 20 | W 48 | BBI 6/37 | BBM 11/96 | Ave. 19.25 | 5W – 3