NEW DELHI: The Indian
cricket
team got busy after the T20 World Cup debacle, where it failed to reach the semifinals, as they defeated New Zealand in both the T20I and Test series at home soon after the tournament.
A 3-0 T20I series clean sweep followed by a convincing 1-0 Test series win against the Blackcaps look like a good tune-up to the upcoming away series in South Africa. But the rainbow nation traditionally has not been kind to the Indian Test team. So far, since 1992, out of 20 Tests played in South Africa, India have won just 3.
Also instead of going into a long away series against the Proteas as a confident in-form squad, the build up has unfortunately been embroiled in controversies over the stripping off ODI captaincy from
Virat Kohli
.
The day India's squad for the South Africa Test series was announced, Kohli was the trending name all over the cricketing space. Mainly because the BCCI decided to add a line in the press release saying Rohit Sharma will be the new white-ball captain 'going forward'.
Amid all the distractions, Kohli, still India's Test skipper, is in the Rainbow Nation for a month-long series. And the on-field action begins with the Boxing Day Test at SuperSport Park in Centurion.
Here TimesofIndia.com lists five Indian players who can make a big impact in the upcoming three-match Test series against the Proteas and ones the fans should keep an eye on:
VIRAT KOHLI (Captain)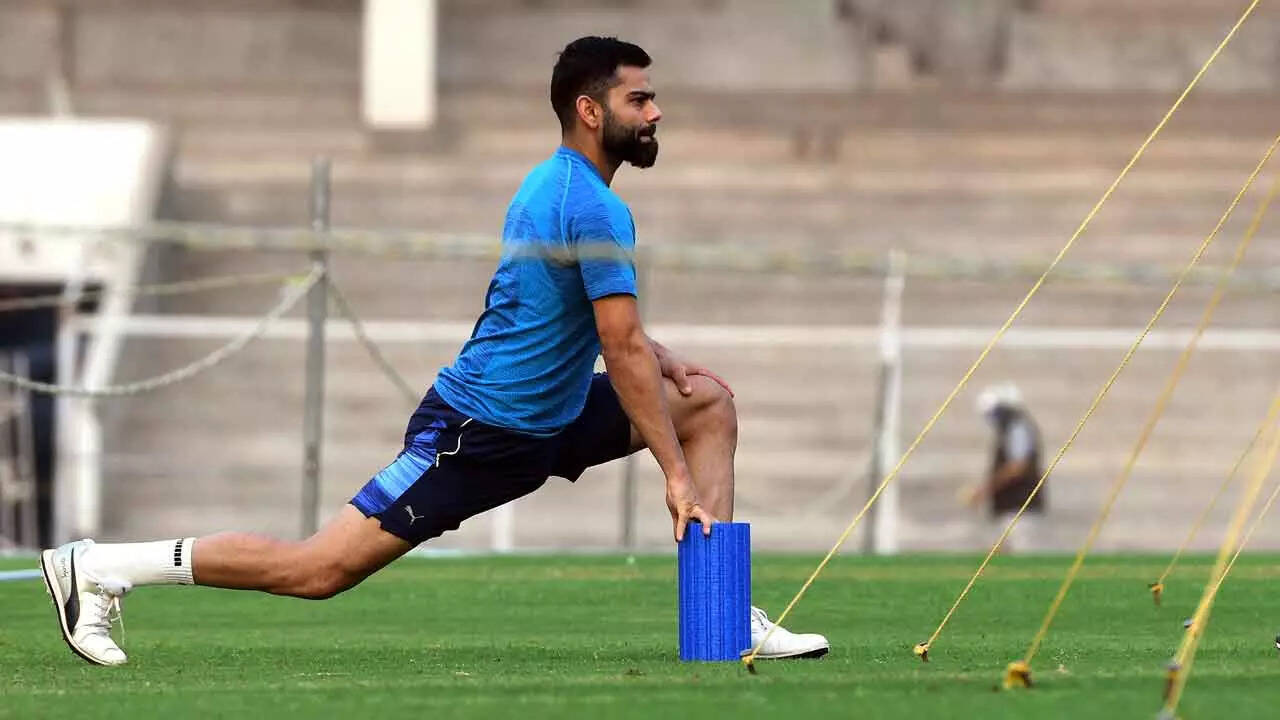 (TOI Photo)
India Test skipper Virat Kohli will be beginning the high profile series vs South Africa under intense scrutiny over his captaincy and recent form with the bat.
Kohli's form in Tests in the recent past is a concern for the team. The batter with 70 international centuries, third only to Sachin Tendulkar's 100 hundreds and Rocky Ponting's 71, has not scored a Test ton in more than two years now. Kohli scored his last Test hundred, a 136 against Bangladesh at the Eden Gardens in November 2019, which was also his last international ton overall.
Kohli has played 23 Test innings since then without scoring a hundred. Not only that he had two consecutive below-par years in Tests, as he managed just 116 runs at 19.33 in six innings in 2020, and so far in 2021 he has amassed 483 runs at 28.41 in 17 innings.
Kohli will be looking to set the record straight in the upcoming series against the Proteas, a side against whom he has a terrific record. The India skipper has scored 1075 runs against them in 20 innings at an excellent average of 59.72, which includes three hundreds and three fifties. And his record against the Proteas in South Africa is also quite impressive — 558 runs at 55.80 average in 10 innings, including two hundreds and two fifties.
Kohli will definitely be aiming to end the controversies surrounding his white-ball captaincies and move forward into a new beginning with lesser responsibilities on his shoulder. And we can expect the modern day great to lead the team from the front in the Rainbow Nation and also make his bat talk. He will have a point or two to prove.
Virat Kohli's overall Test record: M 97 | I 164 | R 7801 | HS 254* | Ave. 50.65 | SR 56.40 | 27x100s | 27x50s
Virat Kohli vs SA in Tests: M 12 | I 20 | R 1075 | HS 254* | Ave. 59.72 | SR 60.63 | 3x100s | 3x50s
CHETESHWAR PUJARA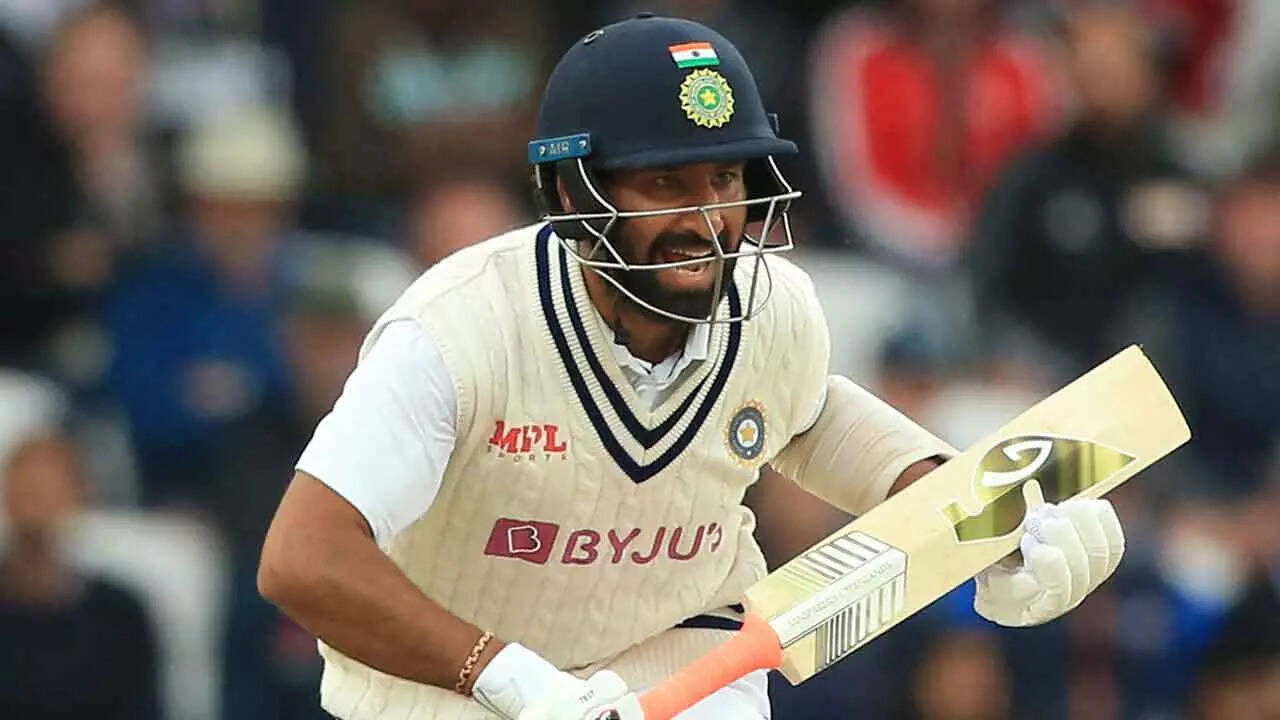 (AFP Photo)
India's Test specialist Cheteshwar Pujara is under immense pressure to keep his spot in the starting XI after enduring two successive rough years for the first time in his career. He managed just 163 runs at an average of 20.37 in 8 innings in 2020, and so far this year has accumulated 686 runs in 24 innings at 29.82.
And like his skipper, Pujara has failed to score a hundred in almost three years. His last Test hundred was against Australia in January 2019, a majestic 193 in Sydney. That's 42 innings without a hundred for the India No. 3.
Pujara is heading into the series after a mediocre outing against the Kiwis in the recently concluded home series, managing just 95 runs in 4 innings.
A veteran of 92 Tests, Pujara has an overall average record against South Africa, scoring 758 runs in 23 innings at 32.95 with the help of a hundred and five fifties. His record in South Africa too is an average one — 411 runs @31.61 in 13 innings, which includes one hundred and two fifties.
With his spot on the line and being in the twilight of his career, the 33-year old top order batter will be looking to make the series a launching pad to stretch his longevity in India whites. Can we expect a dogged fight from the experienced warhorse?
Cheteshwar Pujara's Test record: M 92 | I 156 | R 6589 | HS 206* | Ave. 44.82 | SR 44.29 | 18x100s | 31x50s
Cheteshwar Pujara vs SA in Tests: M 14 | I 23 | R 758 | HS 153 | Ave. 32.95 | SR 42.92 | 1x100s | 5x50s
SHREYAS IYER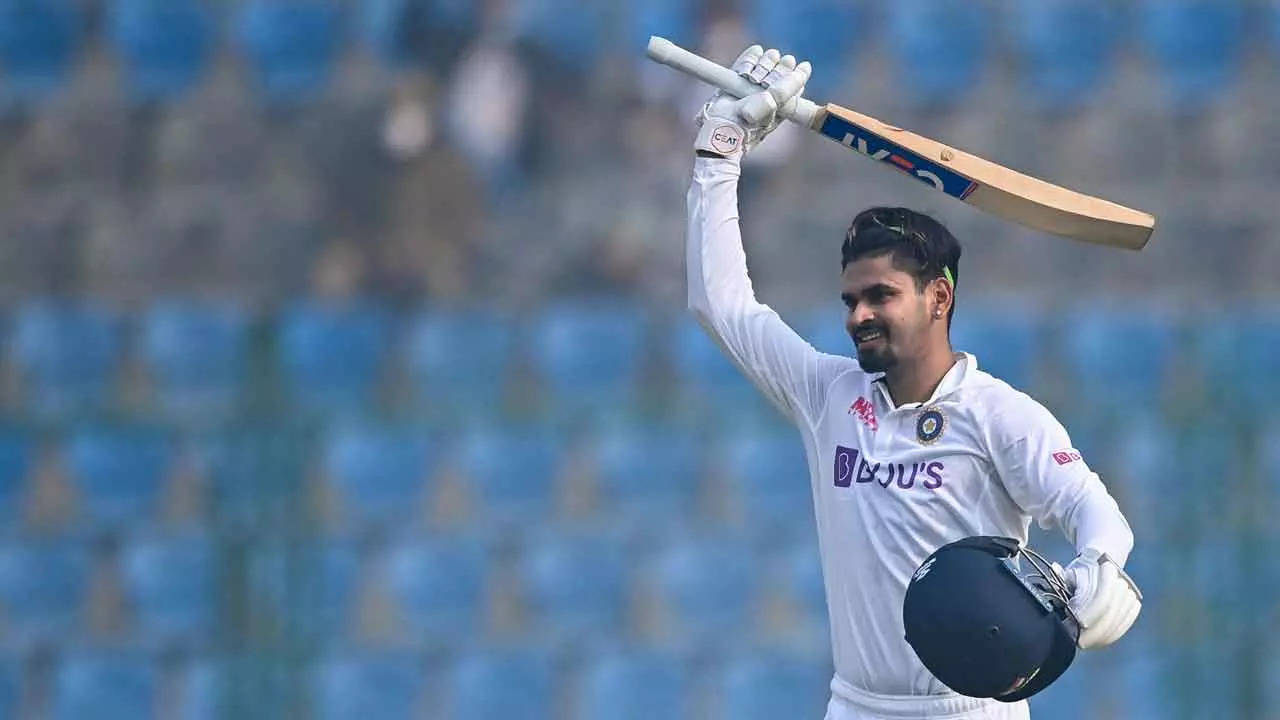 (AFP Photo)
Middle order batter Shreyas Iyer has been a regular member of the Indian white-ball team for the last four years, playing 22 ODIs and 32 T20Is. But he got his chance to represent India in the longest-format of the game only this year, in the just concluded two-match series against New Zealand.
And Shreyas made an impressive start to his Test career, scoring more than 200 runs against the ICC World Test champions in the series.
Shreyas scored a hundred in his debut Test innings in Kanpur, and also became the first Indian to score a century and a half-century in his debut match as he contributed 65 in the second innings.
After his first Test series, Shreyas has accumulated 202 runs at an impressive average of 50.50, which included a hundred and a fifty.
Shreyas will be looking to keep the momentum going in his first overseas Test tour for India.
Shreyas Iyer' overall Test record: M 2 | I 4 | R 202 | HS 105 | Ave. 50.50 | SR 58.55 | 1x100s | 1x50s
RAVICHANDRAN ASHWIN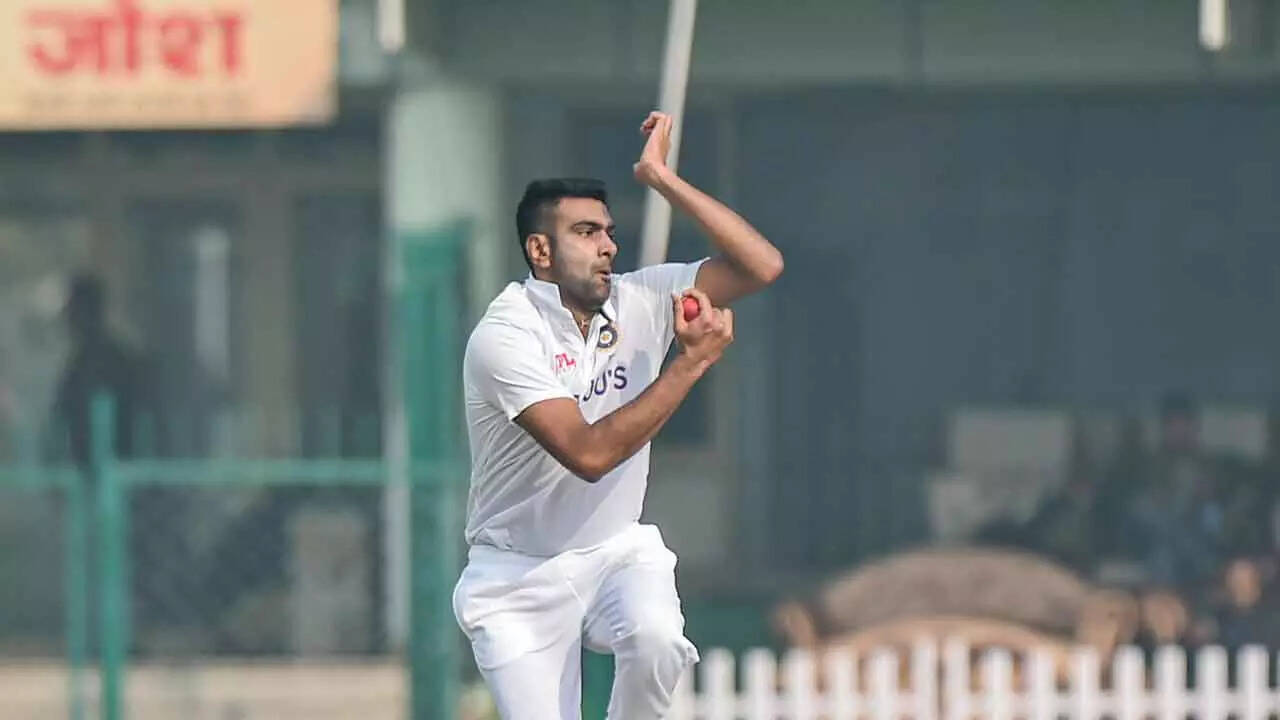 (PTI Photo)
India's premier off-spinner Ravichandran Ashwin is in South Africa with renewed confidence, after making a successful comeback to the white-ball teams, while continuing his dominance in the longest format.
Ashwin recently surpassed Harbhajan Singh (417) to become India's third highest wicket taker in Tests, only behind Anil Kumble (619) and Kapil Dev (434). He currently has 427 wickets to his name in 81 Tests, which makes him the 12th most successful bowler in Test history.
Ashwin is in South Africa after taking 14 wickets against New Zealand to bag the Man of the series award in the two-match series.
The off-spinner has a very good record against the Proteas, taking 53 wickets in 10 Tests at an average of 19.75. But this record is mainly due to his exploits in home conditions. His record against them in pace friendly South African conditions is a modest one — 7 wickets in 3 Tests at 46.14.
India are going into the series with just two spinners in their ranks, Ashwin and Jayant Yadav. And as the senior pro among the two, Ashwin is expected to be the sole tweaker in the playing eleven for the visitors in the pace friendly conditions in South Africa.
With experience and form on his side, Ashwin is expected to make an impact in the series and even look to go past legendary Kapil Dev's record of 434 wickets as he is just 7 behind that tally.
Ashwin the batsman could also be a key factor for India. He is a very able batsman and could be called upon to bail the team out of trouble.
R Ashwin's overall bowling Test record: M 81 | I 152 | W 427 | BBI 7/59 | BBM 13/140 | Ave. 24.12 | 5W – 30 | 10W – 7
R Ashwin's bowling record vs SA in Tests: M 10 | I 19 | W 53 | BBI 7/66 | BBM 12/98 | Ave. 19.75 | 5W – 5 | 10W – 1
R Ashwin's overall batting Test record: M 81 | I 114 | R 2755 | HS 124 | Ave. 27.55 | SR 53.88 | 5x100s | 11x50s
R Ashwin's batting record vs SA in Tests: M 10 | I 13 | R 224 | HS 56 | Ave. 22.40 | SR 48.80 | 1x50s
JASPRIT BUMRAH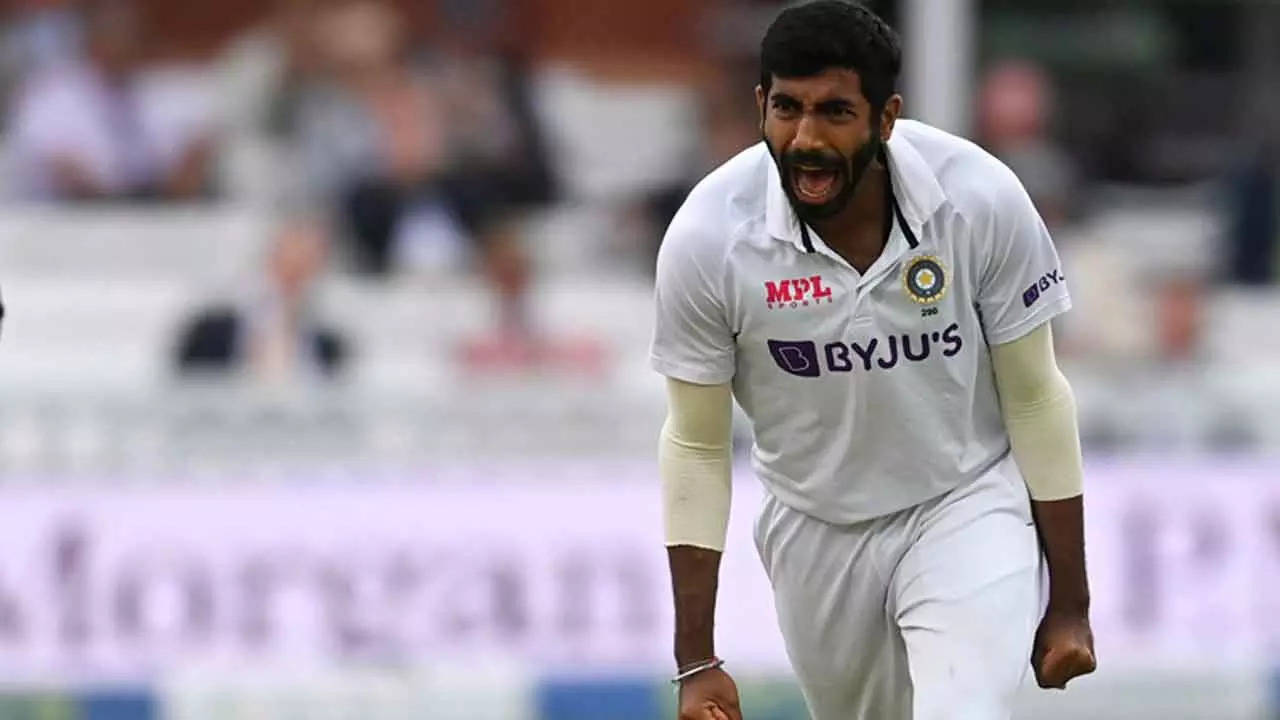 (ANI Photo)
Jasprit Bumrah is making a comeback into the Indian team after getting a rest from international duties after the T20 World Cup. He was rested for both the Test and T20I series against the Kiwis.
Long regarded as a white-ball specialist, Bumrah took to red-ball cricket like a fish to water. Bumrah made his Test debut incidentally against South Africa in Cape Town almost four years back. Since then, he has established himself as the India pace spearhead in the longest format too.
Bumrah has taken 101 wickets in 24 Tests so far at 22.79 average, which includes six 5-wicket hauls.
And he is returning to the country where he started his Test journey in January 2018. He has a very good record against the Proteas, taking 14 wickets in three matches at 25.21 average, with 5/54 in Johannesburg as his best.
He has played three Tests against the Proteas in South Africa, and is expected to produce similar performances like in the past in the upcoming series too.
His bursts with the new ball and then when reverse swing comes into the picture, expect a rested and refreshed Bumrah to play a key role.
Jasprit Bumrah's overall Test record: M 24 | I 46 | W 101 | BBI 6/27 | BBM 9/86 | Ave. 22.79 | 5W – 6
Jasprit Bumrah vs SA in Tests: M 3 | I 6 | W 14 | BBI 5/54 | BBM 7/111 | Ave. 25.21 | 5W – 1