The clinical way in which Australia tackled England in the first
Ashes
Test recently was another reminder of just how well the Aussies can regroup, regardless of last minute hiccups.
The
Tim Paine
episode just before the series began meant that the team suddenly needed a new captain and a new wicket-keeper. Elevating
Pat Cummins
, who was the Test vice captain to captaincy was the obvious choice, but this also brought
Steve Smith
back into a leadership role for the first time since the 2018 ball tampering episode.
Cummins being made captain is also a very interesting choice from the perspective of a fast bowling captain. It's obviously not the first time this has happened, but it is not very common. In his first assignment as skipper, Cummins put in a superlative performance, bagging 7 wickets and marshaling the troops to a huge 9 wicket win and a 1-0 series lead. He is incidentally the first specialist fast bowling Test captain the Australian men's side have had since Ray Lindwall captained the side in one match in 1956.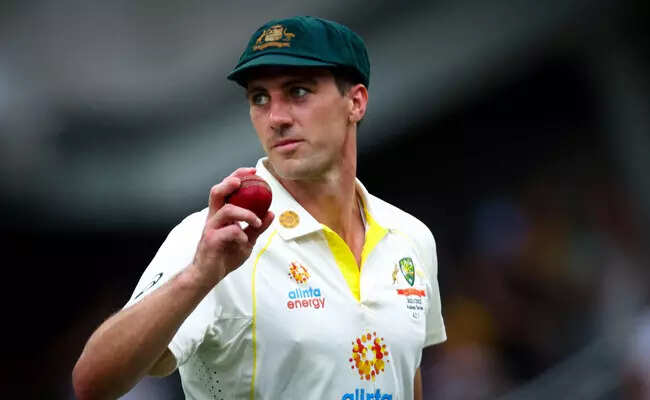 Pat Cummins (AFP Photo)
So what will be the challenges for Cummins going ahead?
Former Australian fast bowler Jason Gillespie, who played 71 Tests, 97 ODIs and 1 T20I and took over 400 international wickets was a guest on Times of India's sports podcast – Sportscast – recently and talked about this, the overall fiery passion of Aussie cricket and more.
"I think Pat Cummins is going to be a fine leader, I think he will do a fantastic job and he will have some great support around him on the field, with Steve Smith, David Warner. Marnus Labuschagne, Josh Hazlewood, Mitchell Starc, Nathan Lyon, Travis Head (around) and Alex Carey making his debut as well. He is going to have a lot of support, not just on the field, but also from the support staff off the field, so I am really confident that Pat is going to be a fine captain for Australia." Gillespie said on Sportscast.
When a bowler becomes the captain, his or her responsibilities while the team is fielding essentially doubles. The player has to bowl himself or herself and also rotate the other bowlers and be part of field placement decisions. Gillespie also touched upon a certain interesting aspect about the number of overs the captain bowls.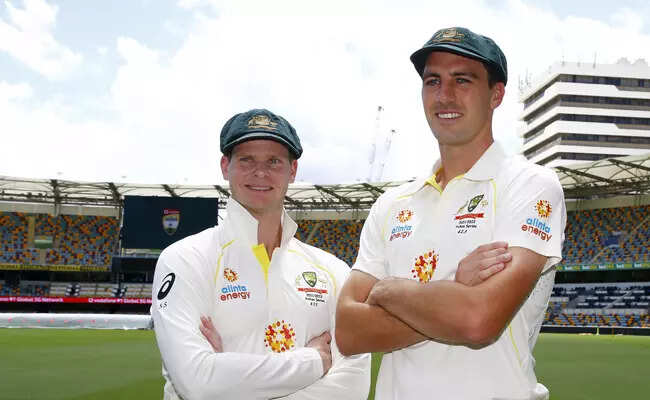 Steve Smith with skipper Pat Cummins (AP Photo)
"We have seen it in the past (fast bowlers becoming captains). It hasn't been done as often as batsmen being captains. So it's going to be an interesting time. I think Pat Cummins' words when he was announced as Test captain were really interesting. He said he was going to take a real collaborative approach to leadership, his leadership style. And he felt that Steve Smith was going to be an integral part of his leadership team. And that's really important to understand, because as a fast bowling captain he is going to have some challenges. He could be accused of over-bowling himself, he could be accused of under-bowling himself. He is going to need, from time to time, breaks from that leadership. It can be something as simple as going down to fine leg for a couple of overs, to just freshen up, relax his mind, get a drink, just plan his next over, particularly if he is mid spell." Gillespie said on Sportscast.
Before the ball tampering episode in Newlands in 2018, Steve Smith was a blue-eyed boy of Australian cricket. He was hands down one of the best batsmen in the world, especially in the longest format, a prolific run scoring machine and the captain. Now, the 32 year old finds himself as the deputy to Cummins and back in a leadership role. His two year ban on holding a leadership role ended last year. According to Gillespie, who took 65 Ashes wickets in 18 Tests from 1997 to 2005, Smith will have an important role to play going ahead, especially since Australia now have one of their key bowlers as the captain.
"It's warm, it's hot weather. He (Cummins) will just need to take stock from time to time. And this is where Steve Smith's leadership as a deputy will be really important. Some people might question that and say – no he is captain, he has got to do that, he can't be seen down at fine leg at any time. But my argument would be that the Australian team is in trouble if they can't manage 6 balls with their fast bowling captain down at fine leg. If they can't function for 6 balls, then there's something seriously wrong with that side. I think the team has got a number of leaders in and around the side, so I can't imagine there will be any problems." Gillespie further said on Sportscast.
You can listen to the full Sportscast episode with Jason Gillespie here: TOI Sportscast