Written by
Laxman Singh
| Mumbai |

Updated: June 10, 2020 6:49:56 am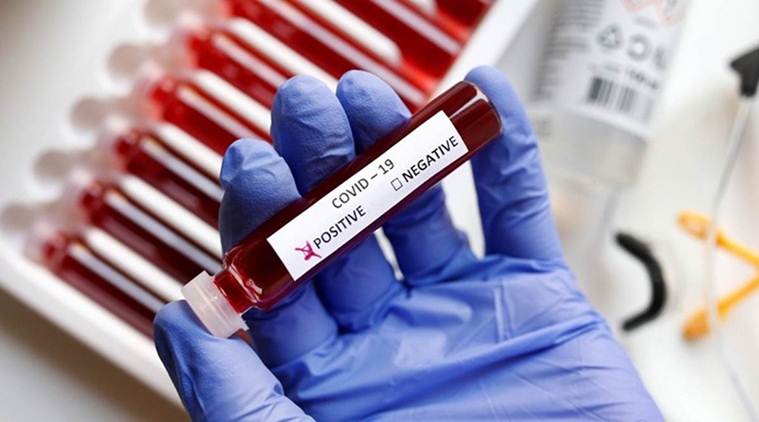 His body was shifted to Sion Hospital, officials said, adding they are yet to find if the senior officer had any comorbidities (Representational)
At the epicentre of the coronavirus pandemic, Mumbai lost its Deputy Municipal Commissioner Shirish Dixit (54) to the virus Tuesday. Dixit is the first senior officer of the Brihanmumbai Municipal Corporation to succumb to Covid-19. So far, 55 civic officials have died due to the virus, while Mumbai itself has reported over 50,000 Covid-19 cases and more than 1,700 deaths.
According to civic officials, Dixit had been attending office till Monday. Though he was asymptomatic, he had got himself tested for the virus at a fever clinic in Mahim two days ago.
"On Monday, after his test result came positive, we called him saying he needed to be quarantined. However, he said he did not have symptoms and would home-quarantine himself. Around 8.30 am on Tuesday, we got a call from his family members requesting us to send a doctor and an ambulance," a BMC officer said. However, when the civic team reached his house in Mahim, he had already passed away, the officer said.
His body was shifted to Sion Hospital, officials said, adding they are yet to find if the senior officer had any comorbidities.
Meanwhile, his death due to he coronavirus has triggered a panic among BMC officials with the civic body's employees' union demanding that all municipal staff on Covid-19 duty since the last two months be tested for the virus. "He visited his Worli office as well the BMC headquarters at CSMT on Monday. Nobody imagined this would happen, as he did not have any symptoms and seemed perfectly fine," said an officer who works in the Water Supply Projects (WSP) department where Dixit was a chief engineer for more than a year.
A statement issued by the BMC Tuesday said: "We have lost a competent engineer who had a thorough understanding of engineering field."
Dixit held the additional charge of Deputy Municipal Commissioner (Special Engineering) department for more than six months. Over the last two months, he was engaged in setting up a 500-bed Covid Care Centre at NSCI Dome in Worli. Earlier, he was engaged in setting up another such facility at the Race Course in Mahalaxmi.
In his 33-year career at BMC, Dixit, a specialist engineer in water supply projects, played a key role in the construction of the Middile Vaitarna dam and Bhandup Water Treatment Plant. He was also instrumental in speeding up the construction work of 15-km Gundavali to Bhandup tunnel. Recently, he was engaged in the civic body's ambitious upcoming Gargai Dam Water Projects.
"He was very polite and down to earth gentleman. The BMC has lost a brilliant engineer who had in-depth knowledge related to water supply projects and the intellect for the execution of work. It is a big loss to the corporation," said Sainath Rajydhaksha, president of Municipal Engineers' Union. Rajyadhaksha had worked with Dixit for one year at WSP department.
So far 1,712, municipal staff have been infected by the novel coronavirus of whom 1,072 have recovered. On Monday, following the state government's instructions Municipal Commissioner I S Chahal announced that families of all civic staff, who succumbed to Covid-19, will be given compensation of Rs 50 lakh.
"The municipal staff are working tirelessly since last more than two months on Covid-19 related duties. The BMC should conduct test of all such employees posted on Covid duties. Dixit did not have any symptoms but succumbed to infection. All staff are now scared. Also, BMC is not following the Centre's guidelines [which states employees above 50 years should not be involved in Covid-19 duties]. Dixit was given charge of setting up Covid facilities," Rajyadhaksha said.
As per protocol all officers who came in touch with him and his family members will be quarantined.
"We have requested WSP and Special Engineering department to inform about the staff who came in contact with him (Dixit). His wife, daughter and mother-in-law have been quarantined and they will be tested Wednesday," said Kiran Dighavkar, Assistant Municipal Commissioner, G-North ward (Dadar, Dharavi).
📣 The Indian Express is now on Telegram. Click here to join our channel (@indianexpress) and stay updated with the latest headlines
For all the latest India News, download Indian Express App.
© The Indian Express (P) Ltd