The CEO, who has been getting 'sickening but not surprising emails' since his last post, replied to a customer who complained about the "Black Lives Matter" banner saying that "All Lives Matter."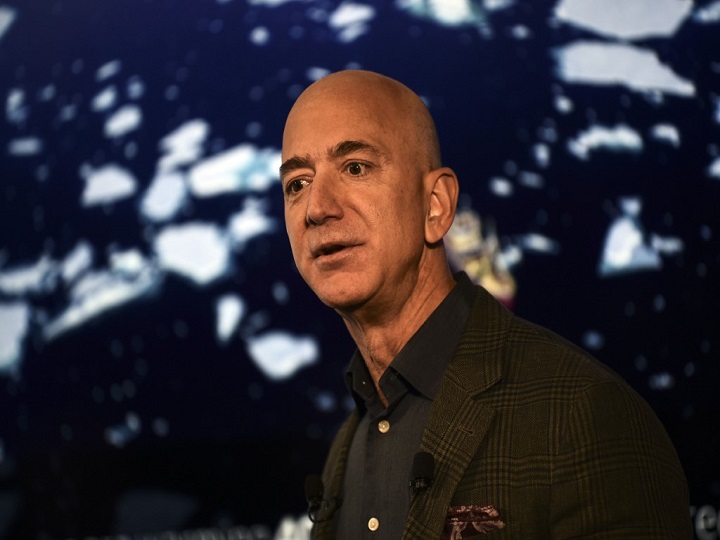 Amazon has also been vocal about the topic and issued a statement on Twitter showcasing solidarity with the Black employees. (File Photo/ AFP)
New Delhi:
One of the world's richest man Amazon CEO Jeff Bezos took to Instagram last week to strongly defend his company's stand on the 'Black Lives Matter" banner on top of Amazon's e-commerce site. 
ALSO READ | Amazon Food Delivery Service Launched In India! Potential Threat To Zomato, Swiggy Amid Corona Pandemic?
The CEO stated about getting 'sickening, but not surprising emails' since his last post where he replied to a customer who complained about the "Black Lives Matter" banner saying that "All Lives Matter." Bezos defended the banner saying that "doesn't mean other lives don't matter" while supporting the movement that has led to violent protests across the US. He clarified that his views on the issue remain unchanged.
Bezos responded to the criticism saying, "Dave, you're the kind of customer I'm happy to lose," the Amazon CEO.
The leader further added, "This sort of hate shouldn't be allowed to hide in the shadows," Bezos wrote. "It's important to make it visible. This is just one example of the problem."
The CEO has received a profane, racist email message from a customer whose last name was blacked out from the screenshot. The email from an irate customer was full of expletives and racial slurs.
The company has also been vocal about the topic and issued a statement on Twitter showcasing solidarity with the Black employees.
Amazon stands in solidarity with the Black community — we remain steadfast in our support for our employees, customers, partners, and the communities where they live and work. And we stand in support of organizations that are making a difference. https://t.co/r29sVMNosA pic.twitter.com/Jn9QIiS34g


— Amazon (@amazon) June 3, 2020
Amazon had given $ 10 million in donations supporting social justice and equity issues, including the ACLU Foundation, National Museum of African American History and Culture, and the NAACP.
The company, in the past, had faced criticism over the use of its facial recognition technology by law enforcement, raising worries about the technology misidentifying people of colour. However, the company in its annual general meeting has strongly opposed the shareholder proposals in connection to gender and race in its workforce and products while emphasising that the firm has initiated plans to address such issues, according to Geekwire.com.