Congress leader Rahul Gandhi has shared a documentary on his recent interaction with migrant labourers on his YouTube channel.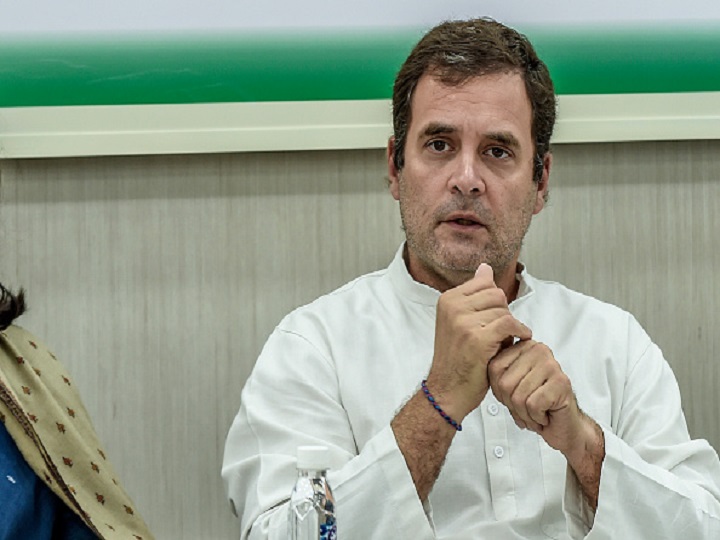 New Delhi: Congress leader Rahul Gandhi has turned his recent interaction with migrant labourers into a documentary and shared it in his YouTube channel. Gandhi also informed about the same on his Twitter page where he wrote both in Hindi and English.
'A few days ago, I met a group of migrants walking hundreds of km from their worksite in Haryana to their village near Jhansi, UP. Today at 9 am, watch their incredible story of grit, determination & survival on my YouTube channel.'
कुछ दिन पहले, इन मजदूर भाई-बहनों से भेंट हुई जो हरियाणा से सैकड़ों किमी दूर यूपी के झांसी में अपने गाँव पैदल ही जा रहे थे। आज सुबह 9 बजे इनके धैर्य, दृढ़ संकल्प और आत्मनिर्भरता की अविश्वसनीय कहानी मेरे YouTube चैनल पर देखिए। https://t.co/3FJjMvwxow pic.twitter.com/2OBs0WzcuG


— Rahul Gandhi (@RahulGandhi) May 23, 2020
According to a report by ANI on May 16, Gandhi had met and talked to several migrant labourers who were walking near Sukhdev Vihar flyover. They were traveling from their worksite in Haryana to their homes in Uttar Pradesh. The report said that later Congress party workers arranged for vehicles to transport the workers to their home state. He had also shared photos of his interaction and it was tweeted on the official Twitter page of the Congress party.
The pain of the people can only be understood by leaders who care. Here are a few glimpses of Shri @RahulGandhi interacting with migrant labourers in Delhi.#RahulCaresForIndia pic.twitter.com/wo0ULmpT7L


— Congress (@INCIndia) May 16, 2020
The over 17 minutes video, which was shared on Saturday, has Gandhi narrating the story of the migrants and how he met them. The workers shared their ordeal with him and tell him how they got very short notice before the lockdown to make adequate arrangements to go home.
The crisis of migrant workers is one of the biggest fallouts of the lockdown. Hundreds of workers across the country were left stranded without any means of transport after the announcement of the lockdown in March by prime minister Narendra Modi. Recently in a press conference Finance Minister Nirmala Sitharaman had criticized the opposition saying that their interaction with workers 'was a drama'.