Indian Council of Medical Research(ICMR ) has informed that over the last 24 hours over 1.5 lakh samples have been tested. Till today, ICMR has done testing of 2834798 samples.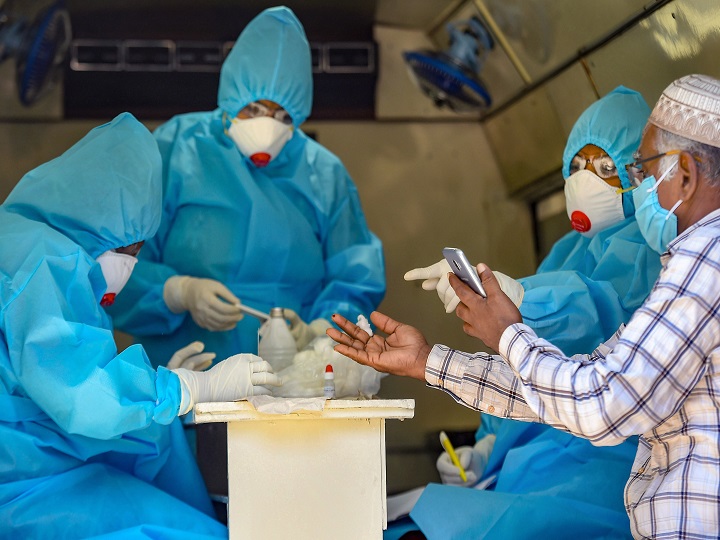 New Delhi:
The Indian Council of Medical Research (ICMR) has informed that over 1,15,364 samples have been tested in the last 24 hours for coronavirus. According to the ICMR bulletin till May 23 a total of 2834798 samples have been tested in the country for the coronavirus.
Recently the ICMR also unveiled a home-grown diagnostic platform especially for testing coronavirus. According to a statement cited in an IANS the ICMR has said that "This fully indigenous diagnostic platform offers a reliable and affordable option to augment the SARS-CoV-2 testing capacity in India."
The platform comprises a TrueNat machine, an inbuilt RNA extraction system, RT-PCR chips, collection swabs, and viral lysis medium (VLM). It also said that the test can be used in district hospitals and primary health centres.
The statement also said that "Single assay has a turnaround time of 35-50 minutes for 1-4 samples with a total of 12-48 samples being tested per day, depending upon the type of machine. It also added that the biosafety and biosecurity requirements are minimal in view of the sample being collected in viral lysis medium (VLM), which inactivates the virus."
The report says that globally there is a shortage of diagnostic tools and this diagnostic platform has been developed to reduce India's dependence on other countries.
According to reports on Saturday (May 23) India recorded a sharp increase in the number cases and 6,654 new cases were reported in 24 Hrs. The cases of Covid-19 continue to rise in the country and so far, India has over 1,25,101 cases.
According to data by the Ministry of Health and Family Welfare, at present India has over 69,597 active cases and the death toll has reached 3,720.