Shehbaz Gill, who also featured in 'Mujhse Shaadi Karoge', has reacted to allegations against his father.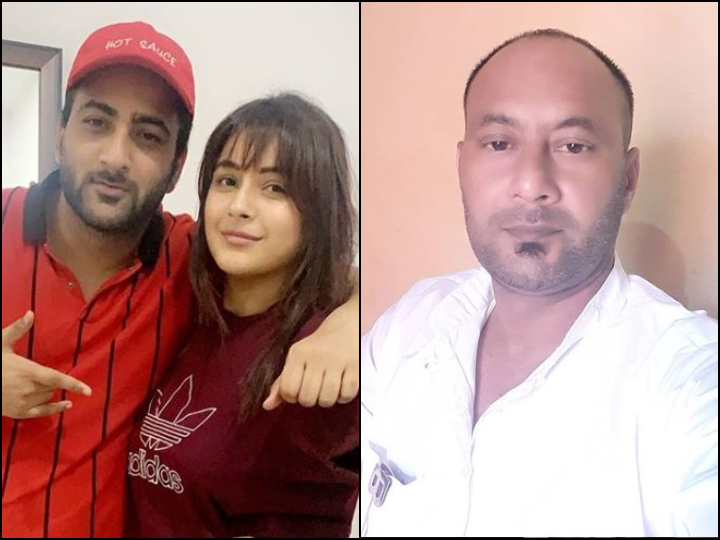 New Delhi:
'Bigg Boss 13' contestant Shehnaaz Gill's father Santokh Singh made headlines yesterday when reports of him allegedly raping a woman at gunpoint hit the internet. The victim filed a FIR with the Punjab Police, accusing
Santokh of forcing himself on her
in his car. Ardent fans of Shehnaaz were shocked after the news spread like wildfire. However, Shehnaaz's brother Shehbaz Gill has refuted all the allegations against his father, calling them 'false'.
Shehbaz, while talking to an entertainment portal, denied the allegations made by the 40-year-old against his father. He confirmed that a case has been registered against Santokh with the Punjab Police but said that women is trying to defame him.
"Yes, there has been a case registered with the Punjab police but these are completely false allegations. The lady in question is trying to defame my father. We are surely disturbed at the moment but we also know nothing is going to happen as we have enough proofs that the lady is lying. The mentioned place where the incident according to her happened is under CCTV surveillance and we have arranged for recording of it," Shehbaz told SpotboyE.
When asked about the lady, Shehbaaz said that he doesn't know about her and has no idea about her motives. He added that his father is not wrong and he will get justice.
"I really don't know her as Shehnaaz and I have shifted to Mumbai from quite sometime now. But all what we know is my father is not wrong and justice will be served to him soon," he further told the portal.
Shehbaz added that they are not planning to go to their hometown in Punjab at this time. He said that he and his sister are 'very much in Mumbai' and don't have any plans of going back at the moment.
According to a report in Danik Bhaskar, a Jalandhar based woman filed complaint against Santokh for raping her when she went to meet her boyfriend at his house. The 40-year-old victim accused Santokh of taking her to his car on the pretext of making her meet her beau Lucky and then raping her on gunpoint. A case was registered on May 19.
Talking about Shehnaaz Gill, she is yet to react to the allegations against her father. The Punjabi singer, who is quite active on social media, won several hearts during her sting in Salman Khan's 'Bigg Boss 13'. Her cute antics and nok-jhok with eventual winner Sidharth Shukla grabbed a lot of eyeballs. She was even seen in a music video titled 'Bhula Dunga' with Sidharth.
Shehnaaz Gill bagged her new show 'Mujhse Shaadi Karoge' even before 'Bigg Boss 13' went off air.
Also READ: After 'Bhula Dunga' with Sidharth, Shehnaaz Collaborates With Jassie Gill For His New Song 'Keh Gayi Sorry'
Watch this space for more updates!