Indian markets gained momentum as the US markets soared on news of potential vaccine and Federal Reserve's commitment to support the economy and financial markets through the pandemic.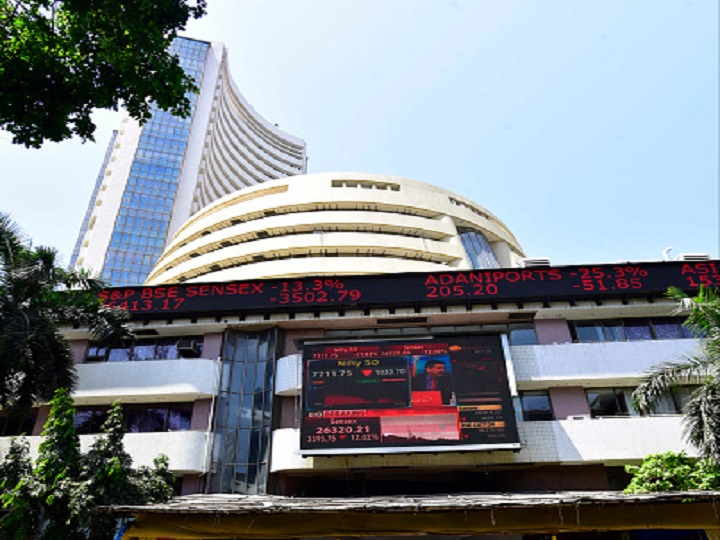 New Delhi:
Indian stock market opened higher on strong global cues with the benchmark Sensex surging 526.74 points, or 1.75 per cent, to 30,555.72 on Tuesday, while the Nifty 50 index jumped 151 points, or 1.71 per cent, to 8,974.25 at 10.12 AM.
Indian markets gained momentum as a result of the US Federal Reserve chief Powell stressing that the Fed would continue to support the economy and financial markets through the pandemic.
On Monday, S&P BSE Sensex ended 1,068.75 points down or 3.44 per cent lower at 30,028.98. The Nifty 50 index lost 313.60 points or 3.43 per cent at 8,823.25.
The markets witnessed a sharp fall as the government's stimulus package failed to encourage investors with banking stocks losing the most.
Bharti Airtel shares soared 4.86 per cent. The company reported net loss of Rs 5,237 crore in Q4 March 2020 as compared with net profit of Rs 107.20 crore in Q4 March 2019.
Meanwhile, US stocks also gained as investor sentiments got a boost after news came in about a potential coronavirus vaccine.
On Monday, the Dow Jones Industrial Average rose 911.95 points, or 3.85 per cent, to 24,597.37. The S&P 500 rose 90.21 points, or 3.15 per cent, to 2,953.91. The Nasdaq Composite Index increased 220.27 points, or 2.44 per cent, to 9,234.83, Xinhua news agency reported.
All the 11 primary S&P 500 sectors ended higher, with energy and industrials up 7.55 per cent and 6.61 per cent, respectively, outpacing the rest.
Shares of Moderna jumped nearly 20 percent after the US biotech company announced positive interim clinical data for a potential coronavirus vaccine.
Wall Street also paid close attention to the latest comments from Federal Reserve Chairman Jerome Powell.
The US economy will recover from the Covid-19 pandemic, but the process could stretch through until the end of 2021, Powell said.
Even markets in Asia were in the green in early deals, driven by the surge on Wall Street stocks raising hopes of recovery. Japan's Nikkei 225, Kospi in South Korea, Hang Seng in Hong Kong and SGX Nifty gained 1.5%-2%.
Oil extended gains to a fourth day, trading above $32 a barrel. The US benchmark, West Texas Intermediate (WTI) crude, climbed 1.8% to $32.38 a barrel.
Oil prices rose, extending gains for a fourth straight session, amid signs that producers are cutting output as promised just as demand picks up, stoked by more countries easing out of curbs imposed to counter the coronavirus pandemic.
Brent crude has surged $0.85, or 2.4 per cent, to $35.66 a barrel by 0033 GMT, after touching its highest since April 9.
US West Texas Intermediate crude was up $1.30, or 4.1 per cent, at $33.12 a barrel, after hitting its highest since March 16.
(With inputs from agencies)