Asia's markets also remained weak after a weak assessment of the economy from the head of the US Federal Reserve impacted the investor sentiments.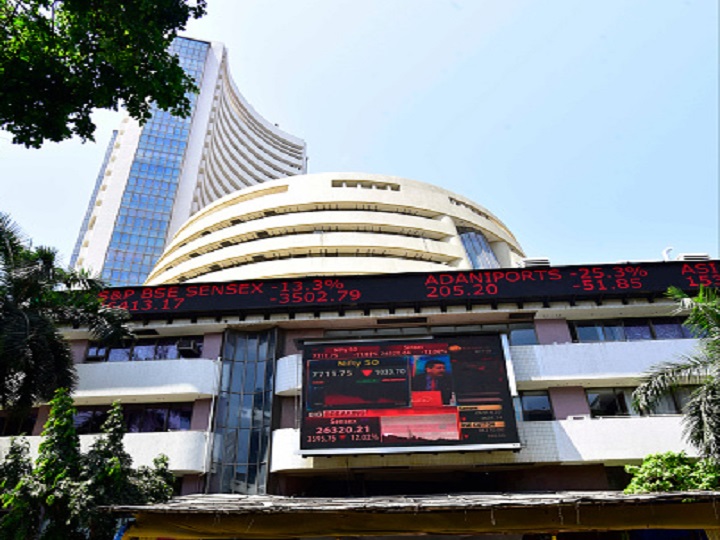 New Delhi:
 Markets on Thursday retreated to weaker openings after finance minister Nirmala Sitharaman shed details about the Rs20-lakh crore stimulus package with 30-stock benchmark Sensex slipping 542 points at 31,466.33 while Nifty opened 170 points lower at 9,213.95.
The stocks which performed in the Sensex include Bajaj Finance, Nestle India and ITC whereas Infosys, Tech Mahindra and HDFC Bank remain the worst performers.
In the opening session the 30-share barometer Sensex was down 640 points or 2 per cent to 31,346 and Nifty lost 157 points or 1.7 per cent to 9,226 at 9.04 AM.
Even as Finance minister Nirmala Sitharaman announced several measures to inject liquidity and enhance credit flow, but markets will track the implementation of the policies to measure the change. Markets also reacted to global cues along with the news of second wave of Covid-19 infections gaining ground in Asian countries.
Sensex on Wednesday opened on a firm but tanked over 800 points from the day's high to close at 32,008.61 while Nifty was up 187 points to close at 9,383.6.
Meanwhile, Asia's stock markets also remain weak and gold hit a one-week high on Thursday and a weak assessment of the economy from the head of the US Federal Reserve impacted the investor sentiments.
Japan's Topix index dipped 0.7 per cent, Hong Kong's Hang Seng Index slid 1.3 per cent, The Shanghai Composite fell 0.5 per cent. South Korea's Kospi index retreated 1.2%.
In the US stocks fell sharply on Wednesday after Federal Reserve Chairman Jerome Powell's downbeat comments on the economy.
The Dow Jones Industrial Average dipped 516.81 points, or 2.17 per cent, to close at 23,247.97. The S&P 500 decreased 50.12 points, or 1.75 per cent, to 2,820.00. The Nasdaq Composite Index was down 139.38 points, or 1.55 per cent, to 8,863.17, Xinhu reported.
All the 11 primary S&P 500 sectors sank, with energy down 4.39, leading the losses among the groups.
Powell emphasised that the US central bank will take measures to combat the severe economic fallout from the COVID-19 pandemic.
Also Watch: PM CARES Fund Trust allocates Rs 3,100 cr for migrant workers
(With inputs from agencies)