BJP Delhi Chief Manoj Tiwari is being attacked for ignoring social distancing and not wearing a mask while playing a cricket match on Monday. The politician has responded to allegations.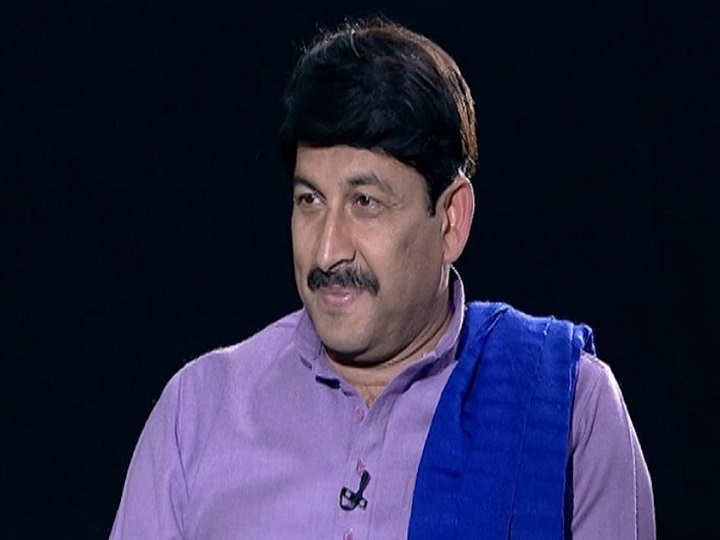 File Photo: BJP MP Manoj Tiwari
New Delhi: Delhi BJP Chief Manoj Tiwari has responded to the allegations of flouting social distancing norms and lockdown guidelines of the government.
The BJP Member of Parliament was playing a game of cricket at an academy in Sheikhpura of Sonipat district on Monday. While attending the event, he was not seen wearing a mask and was standing quite close to other participants, ignoring the minimum distance that everyone is advised to maintain to follow the norms of social distancing.
Responding to the widespread backlash, Manoj Tiwari defended himself by saying, "I have always followed social distancing, lockdown norms. MHA permitted the opening of stadiums without spectators. Based on that, I went there and played. All norms were followed."
He has referred to lockdown 4.0 guidelines by the central government which allow sports stadiums and grounds to reopen; and for matches to be held without any viewers. The guidelines also state that social distancing has to be ensured.
WATCH: Manoj Tiwari violates lockdown norms while playing cricket


However as per the visuals that have surfaced from the match, the singer-politician really seems to have ignored the required minimum distance as he interacted with those around and crooned for them.
The Aam Aadmi Party has also attacked Manoj Tiwari over the issue. The official Twitter handle of the party criticised him in a series of tweets.
Normal people are suffering because Haryana has blocked the borders for doctors & nurses but @ManojTiwariMP can go to Haryana and play cricket.


BJP Delhi Chief and MP @ManojTiwariMP prefers to sing and play instead of serving people. #ShameOnManojTiwari pic.twitter.com/9AkHuxXQbA

— AAP (@AamAadmiParty) May 25, 2020

"BJP Delhi Chief and MP Manoj Tiwari prefers to sing and play instead of serving people."
"Lakhs of migrant workers are struggling to go back home, many have lost their lives in accidents, many are stranded and starving on roads. But Delhi BJP Chief and MP  Manoj Tiwari chose to focus on Cricket." – AAP wrote on Twitter.
Lakhs of migrant workers are struggling to go back home, many have lost their lives in accidents, many are stranded and starving on roads.


But Delhi BJP Chief and MP @ManojTiwariMP chose to focus on Cricket. #ShameOnManojTiwari pic.twitter.com/esBMUQySW3

— AAP (@AamAadmiParty) May 25, 2020
WATCH: I can't make such mistake: Manoj Tiwary defends playing cricket during lockdown