Piyush further told that he was aware of the problems going on between Aaliya and Nawaz, but was taken away by shock on learning the the divorce case going on.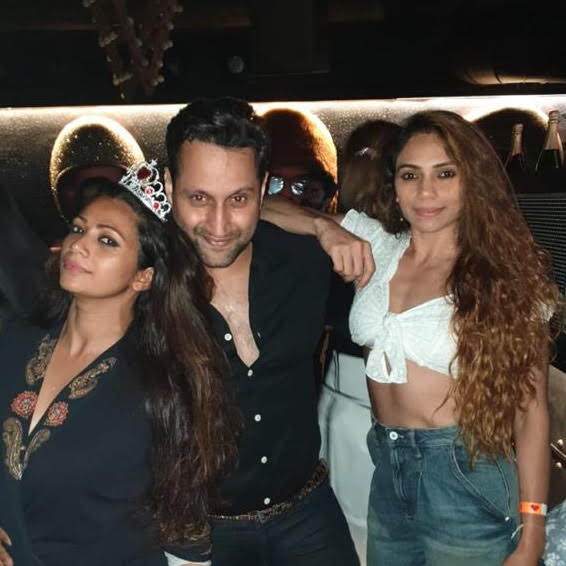 Amid the ongoing divorce controversy between Bollywood actor Nawazuddin Siddiqui and his wife Aaliya Siddhiqui, a new drama has cropped with the news of an affair between Aliya and media professional 'Piyush Pandey' being highly ruling the Page-3 headlines. To get to the core of problems going on between the couple and to solve the mystery going around 'Piyush Pandey' ABP News contacted Aaliya Siddhiqui.
In conversation with the reports, Bollywood actor's wife narrated some issues going in her married life. However, when asked about affair with alleged boyfriend 'Piyush Pandey' Aaliya refused to make comments.
In such a situation, ABP News reached out to Piyush directly to speak about the alleged affair with Aaliya. He told, " "I and Aaliya have never met each other in private. Whenever we met, it was always work-related meeting. Even if I had to go to her house for some professional discussion, there were other people present with us."
Piyush went on to tell ABP News that the controversies of having an affair between the two have come to the spotlight after since a photo of him with Aaliya went viral on social media. Clarifying about the photograph, Piyush said that there is one more person being photographed in the viral picture. She is my girlfriend and a very close friend of Aaliya. The photograph is from a party hosted by Aaliya. She has invited us, along with 15-20 more guests."
Piyush further told that he was aware of the problems going on between Aaliya and Nawaz, but was taken away by shock on learning the the divorce case going on. "I was absolutely shocked. But little did I know know that the next day I would get the news and be associated with Aaliya this way," Piyush said.
Elaborating further on the viral picture, Piyush said, "I, along with a select few, was invited to watch a film 'Holi Kaau' – movie produced by Nawaz and Alia's production company YS Entertainment film. Being a creative and media professional, I also gave my input. The party and the screening of the film, these were the occasions when I met Aaliya for the last two times and both these meetings happened about 5-6 months back. I was approached for selling and distributing the rights of the film 'Holi Kau' and so, I extended my help to them. "
It is to be noted that Piyush Pandey runs a talent management, brand solution and marketing company. He came in touch with Nawaz 5-6 years ago. Piyush was once associated with Viacom Entertainment as a consultant and during this time he was handling the digital work of Nawaz. Officially this professional engagement between the two was over in 3 years, but whenever Nawaz needed any work, Piyush would always be present for Nawaz.
Piyush said that he made considerable contribution in promoting the short film 'Mian Kal Aana' directed by Nawaz's brother Shamas at the Cannes Film Festival and releasing the Nawaz starrer film 'Manjhi' in the UAE.
"There was a time when Nawaz wanted to open an acting school in Dubai, but after all our efforts, it was not possible due to some reason," Piyush added.
Piyush said that he highly respects Nawaz and his wife. He draws great inspiration from Nawaz for sporting all his struggles and establishing himself as a successful actor in the industry. He said he has same respect for his wife.
Commenting on to who do they hold responsible for the news of an affair between the two, Piyush said, "It would not be right to say anything about it."