The brave Maratha leader was the eldest son of Shivaji Maharaj, founder of Maratha empire, and the second leader to helm the Kingdom.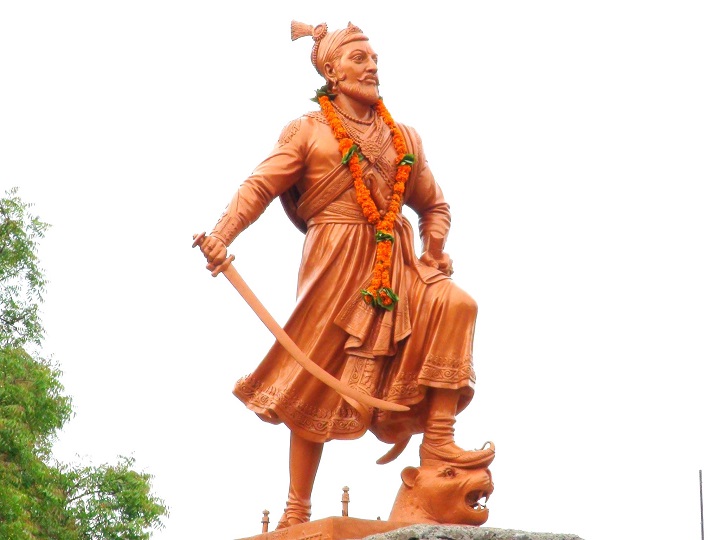 Picture tweeted by Shiv Sena leader Priyanka Chaturvedi
Mumbai, May 14: Did you know that May 14 is celebrated as the birth anniversary of Sambhaji Maharaj, the second ruler of the Maratha Kingdom? Here is more about the great Indian leader.
Today is celebrated as Sambhaji Maharaj Jayanti across Maharashtra and other parts of the country.
Who is Sambhaji Maharaj?
Sambhaji Bhosale, is the eldest son of Shivaji Maharaj, who took the throne as the second ruler of Maratha Kingdom after his father passed away.
The great Maratha leader was born on May 14, 1657. The second leader to helm the Maratha Kingdom was born to Shivaji and Saibai.
His mother passed away at a young age of 2 after which he was raised by his grandmother Jijabai. His grandmother made sure to inculcate same values and principles that of his father Chraprapati Shivaji Maharaj,
He was born at Purandar Fort.
Sambhaji was married to Jivubai (Yesubai). They had two children – Bhavani Bai and Shahu.
What are the achievements?
The second Maratha leader had helmed the army for the first time leading to a victory and occupation of Kolwan in 1672 along with Peshwa Moropant Pingle
In his regime, the Maratha Kingdown went onto fight several wars against the Mughals to save the empire and the country. Among other warriors, he is the most important personality to be credited with the Maratha Kingdom and renowned for his bravery. Sambhaji and 25 of his advisors were captured by the Mughal forces at Sangameshwar in February 1689.
The leader faced death in 1689 after Mughals captured the capture. He was brutally tortured and executed by the Mughals.
The courageous leader was succeeded by his brother Rajaram I.
What is the significance of this day?
Every year we dedicate this day to Sambhaji Maharaj Jayanti as a tribute to his contributions to the Maratha empire. Not just a tragic end to his life but his journey to the throne was also filled with many challenges. He went on to rule the kingdom rule for nine years.
It is said that in his rule there were ongoing wars between the Maratha kingdom and Mughal Empire besides neighbouring powers such as the Siddis, Mysore, and the Portuguese in Goa.