Seven persons test positive for coronavirus in Goa. Chief Minister Pramod Sawant has said that the cases are imported and that the state does not have any danger of community transmission.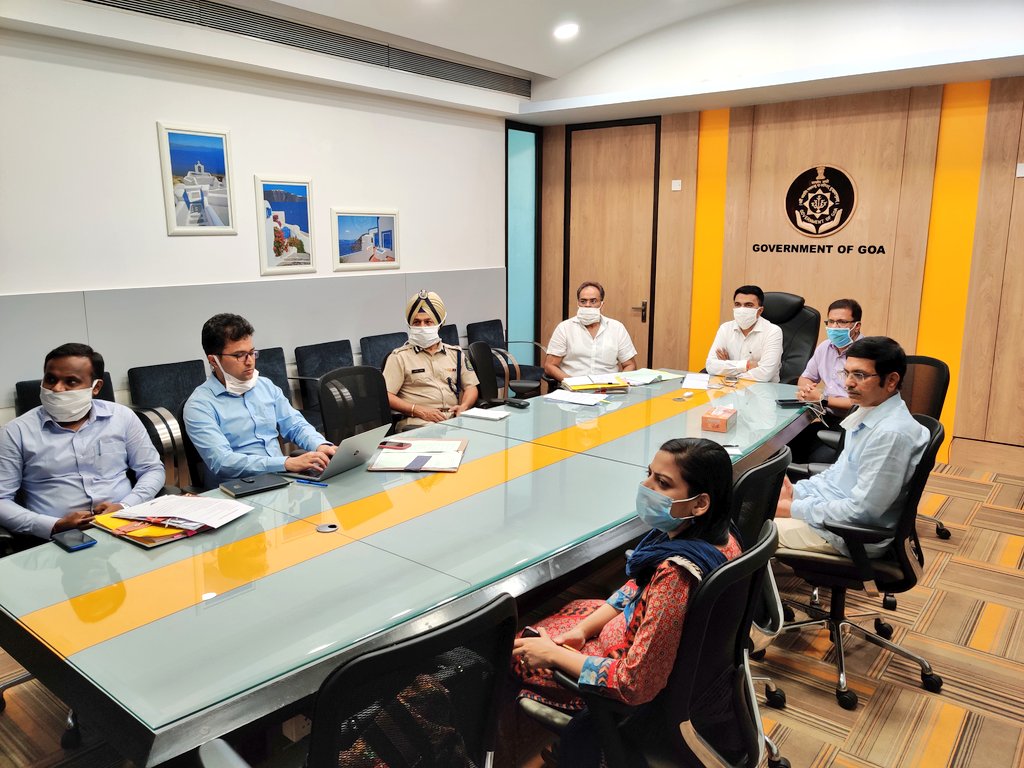 New Delhi
: Goa reported seven new cases of coronavirus after enjoying the Green Zone status for quite some time now. According to agencies, seven persons tested positive for the coronavirus. This includes six members of a family who had travelled to Goa from Mumbai and a truck driver from Gujarat.
Chief Minister Pramod Sawant had said on Wednesday that they have tested positive for Covid-19 in the initial round of rapid tests and that the second round of tests was underway to confirm the presence of the virus.
"Today, six persons from a Goan family living in Mumbai, who had arrived in Goa by car, tested positive in their rapid PCR tests. They were already in our quarantine centre. We have sent samples for a confirmatory test at the Goa Medical College. If the confirmatory tests are positive, we will send all six of them to the Covid hospital," said Sawant in the report. He also added that after the family crossed the border, they were taken straight to the quarantine centre as stipulated by the protocol and had not any person.  and had driven straight from the state's road border to the quarantine centre, as per mandated norms.
Sawant reiterated that these were 'imported' cases and that the state still does not have any danger of community transmission.
Since April, Goa has not recorded a single case of coronavirus. It earlier had seven cases, who were all treated and discharged. The state has so far enjoyed the tag of a green zone. In view of the recent decision to restart train services, Sawant made it clear that it should not be taken as a go-ahead for vacationing in Goa.
Watch: Goa CM Pramod Sawant welcomes Sitharaman's plan to boost MSMEs
Sawant had said in a post-cabinet-meeting press conference at the State Secretariat, "People cannot come and enjoy in Goa. Many people would want to come, just because trains have been announced. Once they arrive here, they will have to compulsorily stay put in quarantine for 14 days."
He also added that beaches and hotels are shut due to pandemic, "If they don't have a home here or are unable to book a hotel room, they should not come to Goa. They cannot come here and then start looking for hotels."
The report says that Sawant also cleared that the decision for tourism activity will be taken after the government announces guidelines for lockdown 4.0. and that at present state is not open to tourism.